Innovative new South West business support centre launched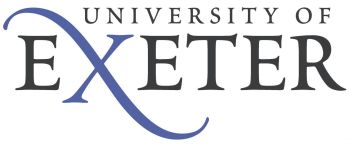 A pioneering new initiative designed to provide business and technical advice, expertise and support to South West  companies has been launched at the University of Exeter.
About 60 people, including delegates from businesses across the region, key partners and University representatives attended the launch of the Centre for Alternative Materials and Remanufacturing Technologies (
CALMARE
) on Monday 10 February.
Based at the University, CALMARE has been established to help small-to-medium sized businesses that are involved in product development and manufacturing, particularly those using plastics and composites.
Part funded for two years by the European Regional Development Fund Programme 2007 – 2013, with match funding from partners, the centre provides companies with targeted support to improve their products and processes, as well as opportunities for networking and exploring collaborative commercial ventures.
At the high-profile launch, held at the University of Exeter's Innovation Centre, delegates were given the opportunity to tour the centre's facilities, watch demonstrations and also take the change to network with other businesses.
Speaking at the launch Paul McCutchion, Commercial manager for CALMARE said: "I am absolutely delighted to see so many representatives from our region's businesses here for the launch. This fantastic event really showcases what we have to offer, through our facilities, experience and materials development."
Peter Stevens, from Devon-based firm JPRS Developments, said: "I found the event really useful, it was a real eye-opener for what CALMARE has to offer. We are working with CALMARE on bringing a product to launch, and have found it an interesting experience."
CALMARE offers a number of ways in which to assist small to medium-sized businesses in the South West, including providing 12 hours free, impartial advice and information, as well as subsidised part testing and development.
The centre also provides support for material development (research and testing) and sustainability (recycling and remanufacturing) projects.
"There has never been a more important to time to support our region's manufacturing base, and I am delighted to see local businesses already taking advantage of the world-class expertise on offer within the centre."
Paul McCutchion added: "CALMARE has been established on the back of the strong heritage of XAT and CALM groups, and we are excited about being able play a major part in shaping the future of manufacturing in the region."
Businesses can find out more about CALMARE by visiting www.exeter.ac.uk/calmare
Mailing List sign-up
Get all the fresh insights first! Stay up-to-date with all the
latest investment news, blogs and all things SETsquared.
Sign-up
Close