Innovators in the South learn to take ideas forward in healthcare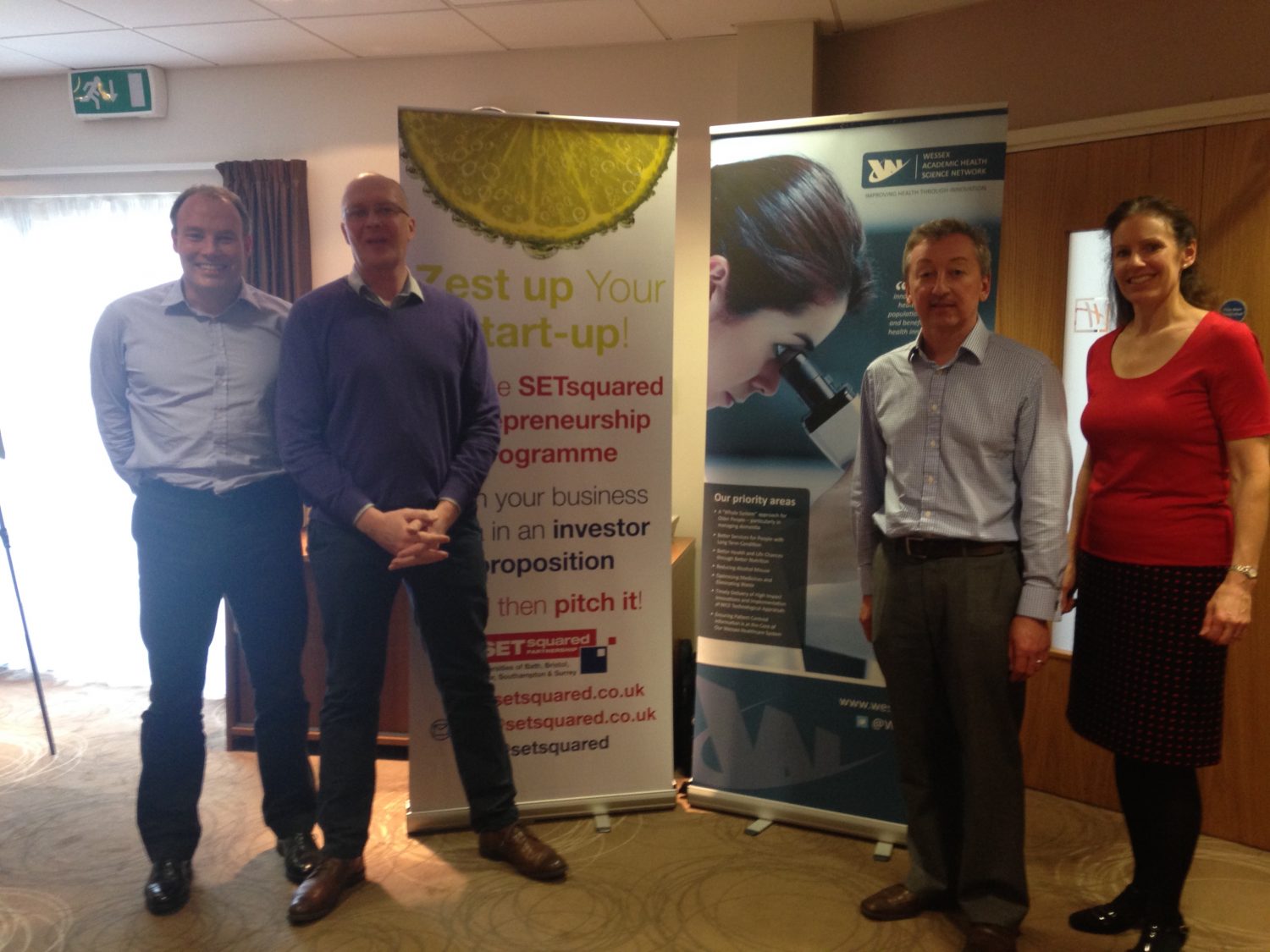 Entrepreneurs and health sector professionals in the South came together in Winchester today to discuss the critical importance of innovation to healthcare improvement.
The Connection Day event, hosted by SETsquared and the Wessex Academic Health Science Network (AHSN), provided 70 participants with the chance to hear from successful entrepreneurs, investors and experts from SETsquared's network.
People who attended heard case studies from entrepreneurs with successful health businesses, took part in group discussions exploring the challenges and opportunities associated with health innovation and learnt how to create a compelling case for a start-up enterprise.
Andy Burroughs, director of wealth and enterprise at Wessex AHSN, said: "Connection days like these are very important for entrepreneurs and innovators to be able to learn from the experts, validate the strength of their idea and think about the best way to turn it into something tangible."Simon Bond, Innovation Director at SETsquared, said: "We're very pleased that so many local entrepreneurs and health professionals have access to the right knowledge and experience through our partnership with the Wessex AHSN. It's vital that these groups develop the skills to produce high quality business plans to back up their innovative ideas. The sessions today have greatly helped them with this."
Following the one-day event, SETsquared and the Wessex AHSN have teamed up to provide a three-day healthcare innovation programme in April. Visit the Healthcare Innovation Programme webpage to apply for a place on the programme.
SETsquared joined forces with four Academic Health Science Networks in the South of England in November last year to set up the revolutionary new programme that will see more effective and better value healthcare technologies benefitting patients quicker than ever.
Mailing List sign-up
Get all the fresh insights first! Stay up-to-date with all the
latest investment news, blogs and all things SETsquared.
Sign-up
Close