Innovators in the South learn to take ideas forward in healthcare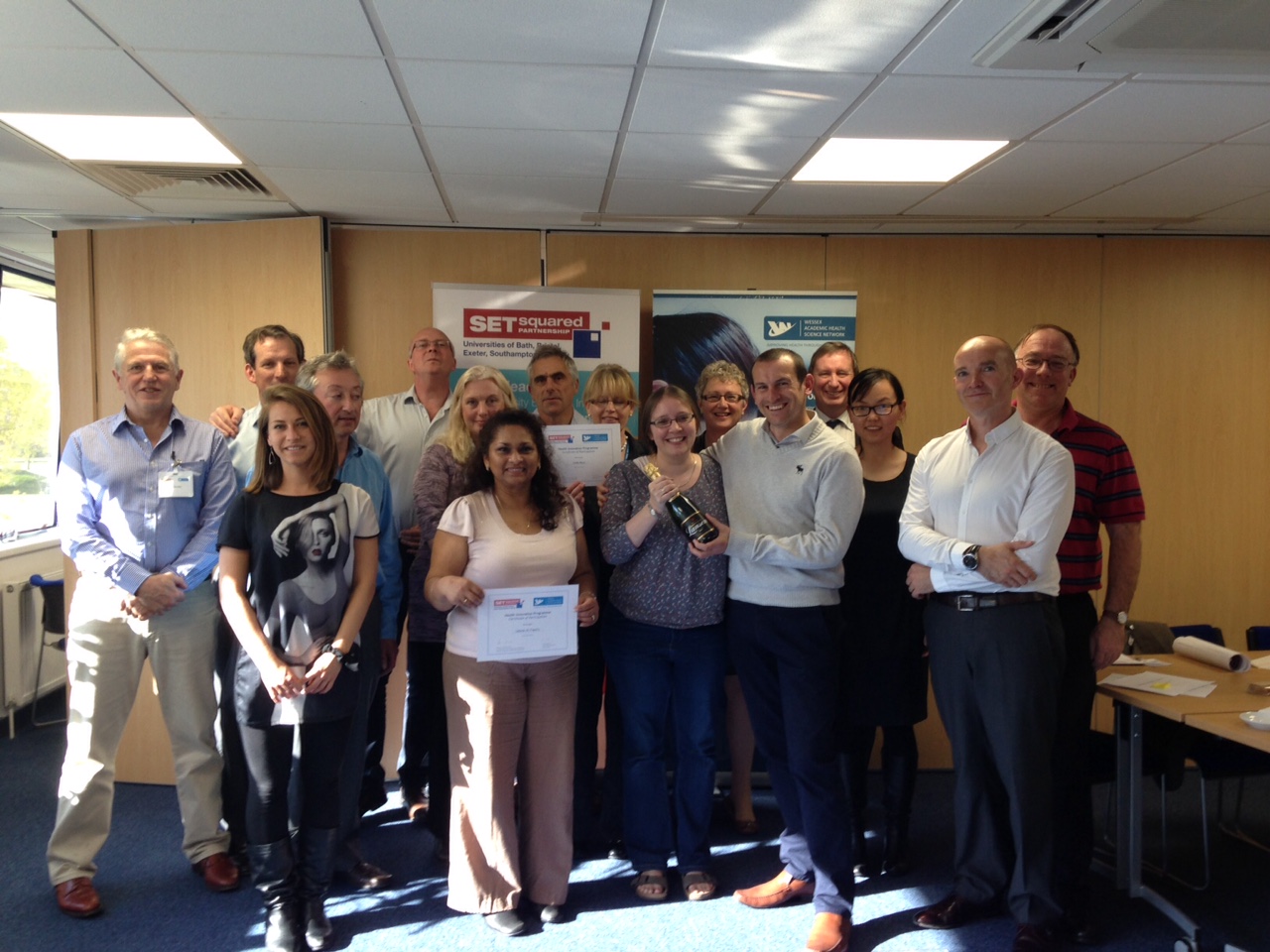 Healthcare innovators from Wessex (Hampshire, Dorset, Isle of Wight and South Wiltshire) came together in Southampton this month to learn how to take their cutting edge technology and business ideas to the next level.
The three-day healthcare innovation programme, hosted by SETsquared and the Wessex Academic Health Science Network (AHSN), provided innovators from 16 healthcare ventures with an intensive course in taking innovations to market.
Andy Burroughs, director of wealth and enterprise at the Wessex AHSN, said: "The healthcare innovation programme is invaluable for those entrepreneurs looking to shape the next generation of innovative healthcare. If each innovation we saw today were to come to fruition it would revolutionise healthcare, transform assisted living and save a vast amount of money for the NHS."
Simon Bond, Innovation Director at SETsquared, said: "The standard of innovation we've seen this month has been staggering. The technology ranges from innovations to assist with stroke and neuro rehabilitation, mental health as well as the care of elderly people. The healthcare innovation programme has given a real boost to these entrepreneurs, and given them a solid foundation to build their businesses on."
Participants, who came from within the NHS, universities and existing companies, took part in sessions that covered bringing a business plan to life, market analysis for start-ups and how to pitch for funding. The programme also took a close look at funding strategies and the principles of funding an entrepreneurial business.
SETsquared joined forces with four Academic Health Science Networks in the South of England in November last year to set up the revolutionary new programme that could see more effective and better value healthcare technologies benefitting patients quicker than ever.
Mailing List sign-up
Get all the fresh insights first! Stay up-to-date with all the
latest investment news, blogs and all things SETsquared.
Sign-up
Close