Inovo Robotics secures £1.5m investment from Williams F1 Team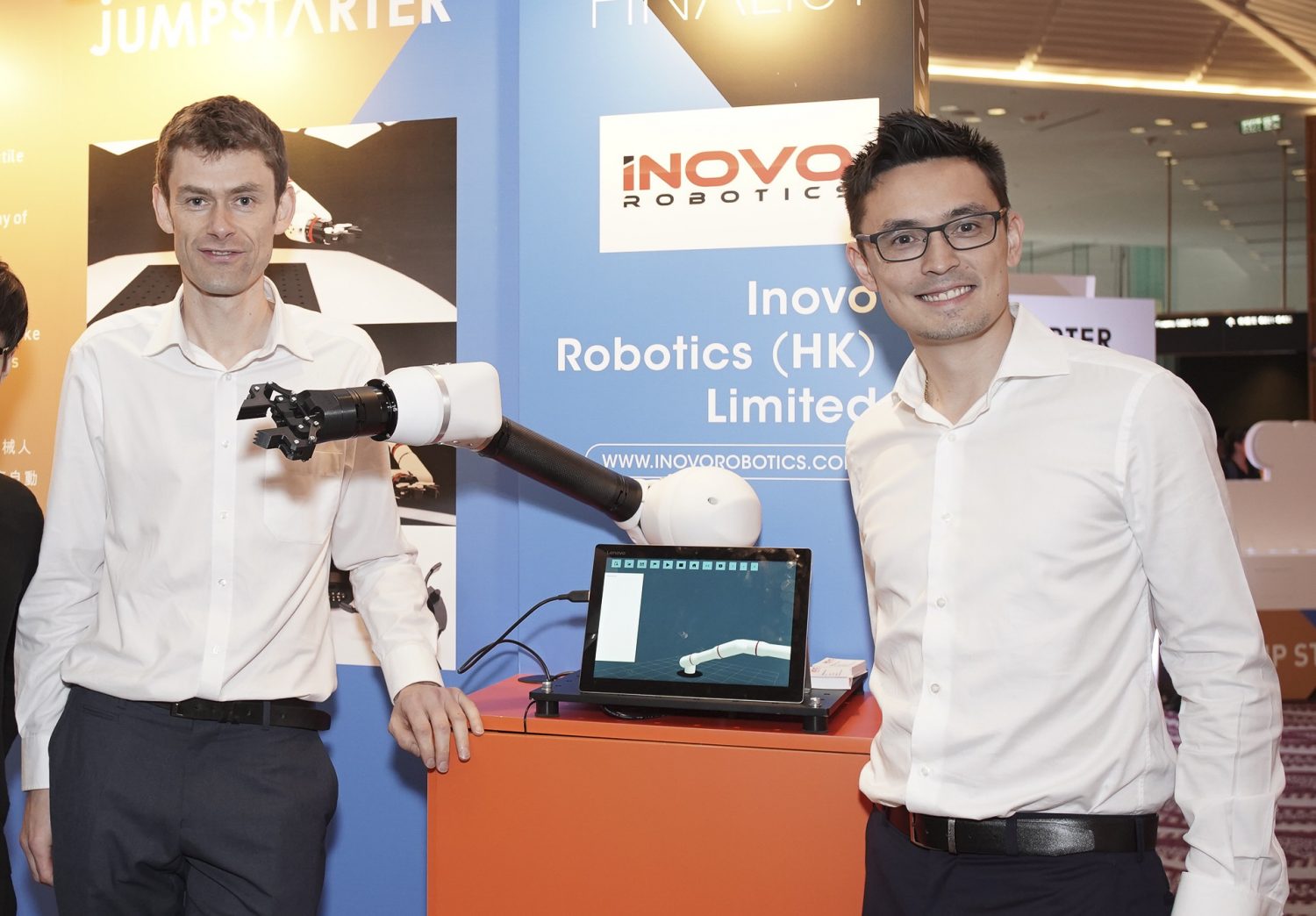 SETsquared Surrey member Inovo Robotics has recently closed a £1.5m investment round with Foresight Williams Technology EIS Fund, the investment arm of the Williams Formula 1 team.
Inovo is developing an affordable collaborative robot ("cobot") that can integrate into existing workforce processes. Inovo's modular design means the cobot can be easily adapted to varying customer requirements.
Jonathan Cheung, who co-founded Inovo Robotics with Henry Wood in 2016, said Williams Advanced Engineering – a subsidiary of the F1 team's owner Williams Grand Prix – could provide "world-class expertise and a strong network of potential end users".
The £20m Fund was created in 2016 and is a collaboration between Foresight Group and the Williams Advanced Engineering business (part of the Williams Group) who are looking to invest £0.25m and £2m in 10 or more businesses over a 2 year period.
With the funding, Inovo have been able to secure their own premises in the Surrey Technology Centre to add to their existing office in Hong Kong, on the Hong Kong Science and Technology Park.
Having a presence in the Far East puts Inovo close to its supply chain, largely in Shenzhen, and the fast-growing Chinese market. The first cobot prototype is currently in development with first customer trials scheduled for mid-2019.
Mailing List sign-up
Get all the fresh insights first! Stay up-to-date with all the
latest investment news, blogs and all things SETsquared.
Sign-up
Close