Insurtech start-up completes seed funding raise of £400k to accelerate AI enabled commercial property insurance platform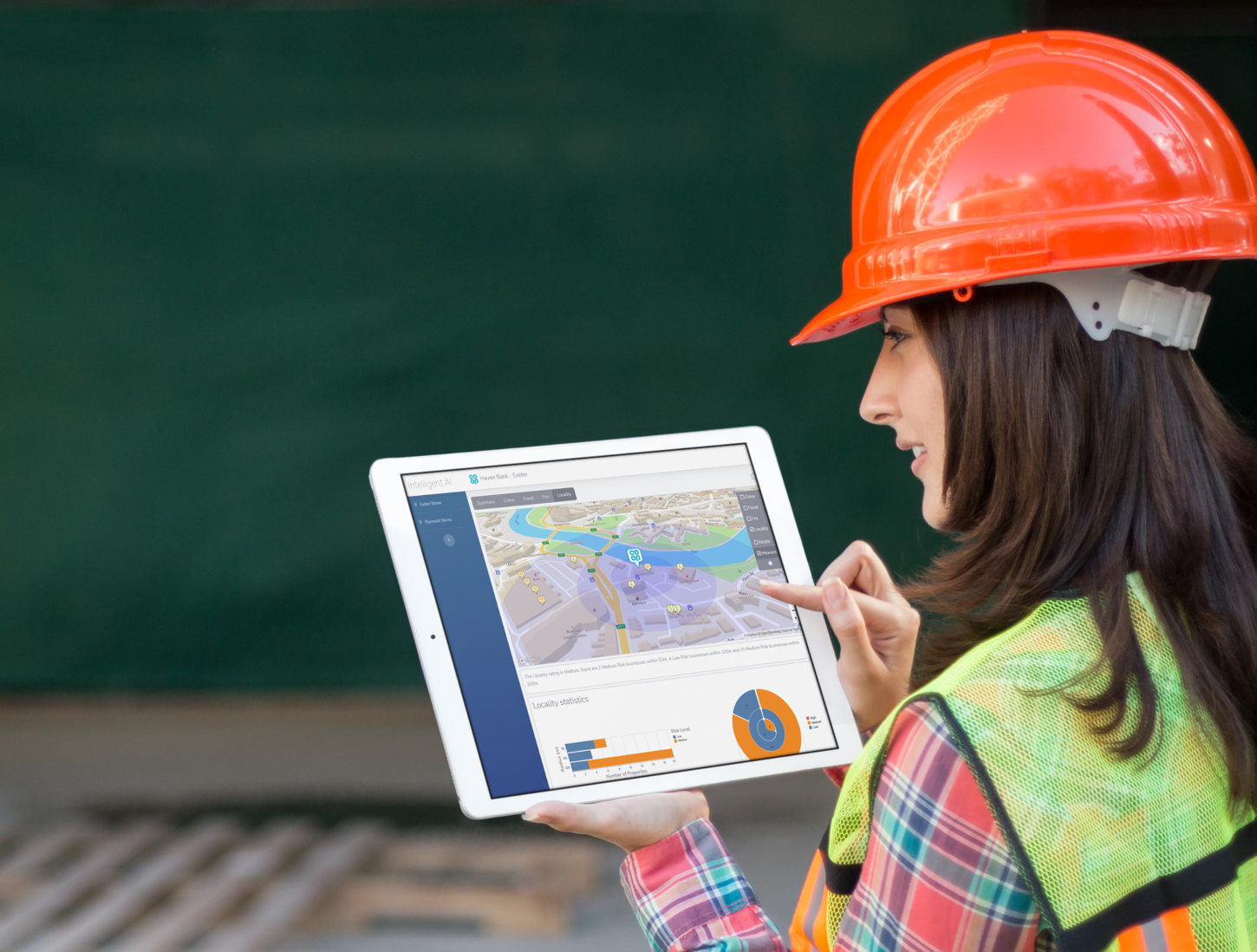 SETsquared Exeter member and insurtech start-up, Intelligent AI, has secured £400k in seed funding, led by RLC Ventures, after attending SETsquared's online Investment Showcase in December 2020. The company has also been successful in winning £295k in Innovate UK grants, matched with its own funding.
Intelligent AI aims to transform the commercial property insurance sector by helping insurers more accurately predict the risk on commercial properties by using a cloud based Intelligent Risk platform.
The platform includes an AI Risk Report Analyser, which automatically turns lengthy unstructured risk reports into real-time dashboards to accelerate risk mitigations programmes for corporate clients and lower claims for brokers and insurers.
Drawing on over 300 data points, including satellite image analysis, real-time weather and flood risks, crime rates and fire service response times, pilot projects are now underway with insurers and corporate organisations in the UK and US.
Addressing commercial property risk is a key strategy for many insurers and brokers, and improving the quality of analytical data is a top priority to ensure accurate premiums and risk mitigation programmes across 100% of the portfolio.
AI and advanced data analytics can now help insurers, brokers and their clients to better identify and track risks, providing actionable insights that could save the commercial property insurance sector hundreds of millions of pounds each year. Benefits for the customer include mitigated health and safety risks and greater business continuity.
Intelligent AI is also rolling out its Digital Twins of Risk AI programme, which provides risk profiles of all properties across a portfolio, not just those visited by risk engineers. A pilot study building 20,000 digital twins of global properties ranging from hotel groups and port authorities to wind turbine sites has started.
Anthony Peake, Founder and CEO of Intelligent AI, said: "We need to move away from a system based on incomplete and historic data, which is failing to accurately define levels of risk in the marketplace."
"A typical insurer is able to send risk engineers to about 5% – 10% of insured locations representing 20% – 25% of the risk exposure. A huge proportion of insured properties are never visited, and the statistical models used to predict the risks in the 90% of unseen locations are, inevitably, prone to errors which is leading to over £4Bn of commercial property insurance losses over the last 5 years in the UK."
Jeff Chowdhry, Partner at RLC Ventures, said: "We are delighted to be backing Intelligent AI at the beginning of their journey. Real time data combined with the application of artificial intelligence presents the commercial property insurance sector with an opportunity to save millions every year. Intelligent AI will be strongly placed to capitalise on this huge opportunity and influence the commercial property insurance market."
Mailing List sign-up
Get all the fresh insights first! Stay up-to-date with all the
latest investment news, blogs and all things SETsquared.
Sign-up
Close