Inzura raises $1m investment to accelerate international growth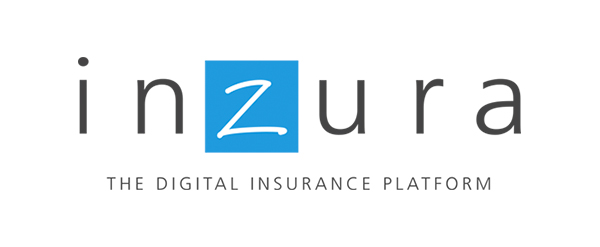 Surrey SETsquared member Inzura has announced the completion of its first major funding round. The start-up raised a $1m investment which will enable it to build on its rapid international success with ambitious growth plans.
Founded in December 2015, Inzura allows insurers to launch apps from a cloud-based system that accelerate the digitisation of traditional insurance offerings, in the face of small, nimbler start-ups. Inzura is revolutionising the insurance business – from policies built around real-time user data through to a more streamlined customer experience and deeper engagement.
The raised funds will be used to accelerate new technology developments. These include:
machine learning and AI to deliver insight into customer behaviour and insurance needs, dynamic pricing to allow insurance products to adapt quickly to real-time data, and on-demand features allowing new business models. Inzura will also integrate Blockchain to simplify customer acquisition and retention.
Richard Jelbert, CEO and co-founder of Inzura commented, "Our strategy is to help insurers engage with their customers via access to rich data from smartphones. The next step is to use this rich data to deliver enhanced, personalised insurance services. Customer demands are evolving rapidly, and our technology allows insurance providers to keep pace with that change, without having to rip out all legacy systems. Inzura's sales figures have doubled year on year since we started, and we expect this trend to continue as the business advances."
The new investment will also enable Inzura to enhance delivery and support capacity worldwide. As well as hiring in the UK, Inzura will be bolstering its team in Asia to offer in-time-zone operations and support. The new team will be based in Singapore, and a substantial presence is also being built in Thailand to support numerous active projects.
"We're hugely excited about fundamentally changing the way the insurance industry works," said Ian McWilliams, co-founder of Inzura. "Inzura has created a strong international presence, especially in the Asian market, and major insurers in the region as well as global insurance firms are selecting us to drive their digital strategies."
Lead investor Julian Edwards, CEO and founder of MCE Insurance added "MCE is a tech-centric insurer and the market leader in motorcycle insurance in the UK. I immediately recognised how Inzura is transforming insurance distribution, customer engagement and data analytics. For me investing in Inzura is a unique opportunity to support and work with the most exciting insurtech today"
Contact Inzura for further details or to find out more
Mailing List sign-up
Get all the fresh insights first! Stay up-to-date with all the
latest investment news, blogs and all things SETsquared.
Sign-up
Close