Kelda Technology named in world's top 30 cleantech companies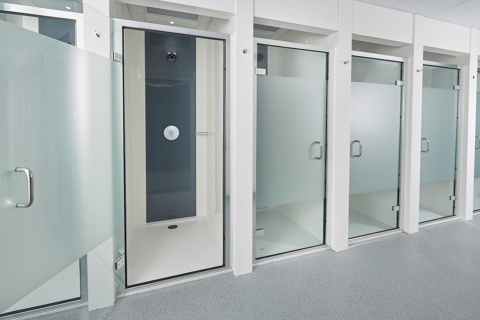 Southampton SETsquared member, Kelda Technology, has fought off stiff competition to be selected as one of the world's top 30 cleantech companies, winning the opportunity to participate in Global Expo 2017 – the largest international exhibition of its kind.
Global Expo's event theme for 2017 is 'Future Energy', and it's the perfect platform for Kelda Technology to showcase its unique shower system which uses half the amount of water and energy of a traditional shower – significantly reducing water bills and a property's carbon footprint.
Adrian Mosley, Marketing Director at Kelda Technology said: "We've reinvented the shower. Ours is the greenest shower on the planet, delivering 2.4 times the spray force or half the water."
Chris Jackson, Chief Executive, added: "Our water-efficient showers can save a typical gym 180,000 litres of water per shower per year – that's over £1,800 per shower per year in water and heating costs. Other heavy users of water such as hospitals, student accommodation providers and leisure sites can also benefit greatly."
Global Expo 2017 is set for Kazakhstan from June to September and will welcome five million visitors across 175 acres of innovation pavilions.
Mailing List sign-up
Get all the fresh insights first! Stay up-to-date with all the
latest investment news, blogs and all things SETsquared.
Sign-up
Close