Kuldea launches first online home furnishings marketplace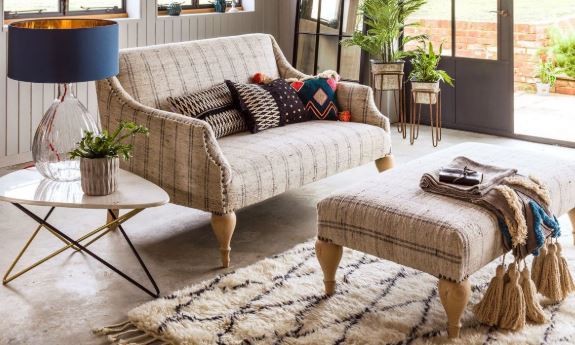 SETsquared Surrey member Kuldea, the UK's first and only online marketplace dedicated solely to home furniture and furnishings, has launched its website – kuldea.com.  Kuldea connects people to the furniture products and retailers they're looking for in just a few easy steps.
Offering over 60,000 products, and on target to reach more than 100,000 by the end of March 2019, Kuldea enables people to run detailed searches using their own criteria to discover what's available for them.  Products are presented by room or type, with a free-search facility and filters including budget, colour and size. Users can also 'favourite' products, set sales alerts on items of interest, share products with others, and build their own collections to help manage projects or simply compare styles and prices.
When people are ready to buy, one click takes them directly to the product of their choice on the retailer's website.  The Kuldea website also provides inspiration for home design ideas and styles and practical advice on furnishings, plus the latest retailer sales and special offers.
Founded by Irish/Australian couple Deirdre Mc Gettrick and Ray Wright, the inspiration for Kuldea came from their struggle to find the furniture they wanted for their own apartment.  As Deirdre recalls: "We found the experience very frustrating and disconnected.  Working long hours, the last thing we wanted to do in the evenings was trawl websites to find the right sofa or bedside cabinet, especially as we kept having to repeatedly input the same search criteria on every website."
"It was annoying that the same companies with large marketing budgets kept appearing in searches, but smaller, boutique designers were difficult to find."
Kuldea Co-Founder Deirdre McGettrick
The couple also found it hard to keep track of products they liked and found themselves mired in a world of lists, spreadsheets, and frustration!  They came to the conclusion that there had to be a better way, which is when the genesis for Kuldea was born.
It's taken 15 months of working with retailers large and small to create Kuldea.  "We didn't want to launch without a substantial range covering all aspects of the home", explains Ray.  And Deirdre and Ray are confident that Kuldea is launching at the right time, as the demand for online home furnishings continues to grow.  By the end of 2020 the homewares market is forecast to be worth £14.1bn, with online sales accounting for £2.26bn*.
Kuldea's goal is to build a community of people and retailers who use the website as their first port-of-call for home furnishings, connecting them with the products they want to truly improve the shopping experience.  Co-founder Ray explains: "It's all about providing people with maximum choice and the ability to find the right product with ease and enjoyment."
Mailing List sign-up
Get all the fresh insights first! Stay up-to-date with all the
latest investment news, blogs and all things SETsquared.
Sign-up
Close