Living Maps scoop two Innovate UK grants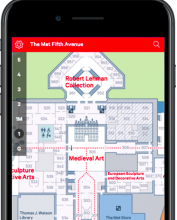 SETsquared Bath member, Living Map, has won two new Innovate UK grants worth £125k under the Emerging and Enabling Capabilities and Robotics and AI categories.
Living Map provides powerful, bespoke digital map applications to public-facing places such as venues, transport hubs and cities, and to B2B customers like research facilities, factories and commercial premises.
Living Map will use these grants for the development of indoor location tracker functionality within their digital mapping products. It will replicate the 'blue dot' that tracks your location on typical outdoor digital mapping, with a new technology that will work also indoor where the GPS signal is weaker, without the need for Wi-Fi or beacons, and will enable users to get directions to find their way through complex indoor buildings such airports.
Jake Ronay, Chief Commercial Officer of Living Maps, said: "We're thrilled to be the recipients of these two new grants. This support from Innovate UK will help to develop new products as well as enrich the quality of our existing digital maps. In 2017, Living Map has tripled in size and we envisage this growth will continue in 2018. We will actively be seeking new partners in 2018 to continue our research and development work."
Mailing List sign-up
Get all the fresh insights first! Stay up-to-date with all the
latest investment news, blogs and all things SETsquared.
Sign-up
Close