Lux Rewards reaches and excels crowdfunding target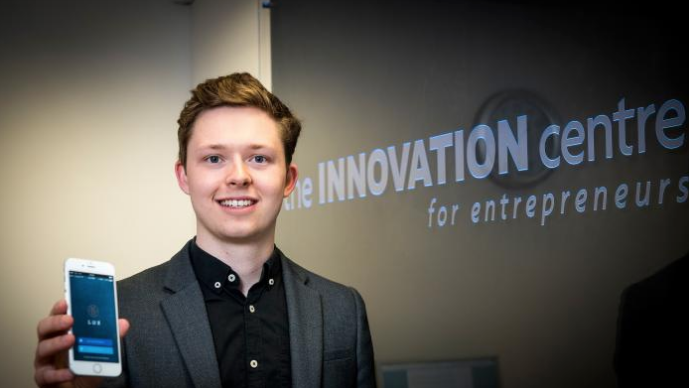 SETsquared Bath alumni LUX Rewards has exceeded its original crowdfunding campaign goal of £100k reaching a huge raise of around £188k after 215 investors showed their interest on CrowdCube.
LUX Rewards is the premium alternative to other discount cards, providing customers with a free mobile app that enables them to find LUX approved restaurants and collect reward points for dining there. LUX also enables the diner to donate their accumulated points to a local charity of their choice. The model works by giving back the power to the restaurant and enabling them to utilise spare capacity in their restaurants with a flexible commission structure that they control to drive extra traffic into their establishment when they want it. LUX prides itself in distancing itself from all the current 'restaurant discount cards' currently on the market by remaining focused on helping, not hindering, the local restaurant scene.
LUX first launched in 2017 after their first successful crowd finding campaign of £80k backed by 130 investors. LUX Rewards started out as a SETsquared Bath member and since relocating to Bristol they have continued to shake up the restaurant, premium reward schemes and the card-linking tech scene. They offer rewards for dining out at premium restaurants in Bath, Bristol and recently announced their entry into the highly competitive but lucrative London market.
Foodtech start-up LUX Rewards is the brainchild of former University of Bath student James Courtney who came up with the idea whilst studying for his undergraduate degree in Business Administration and Management.  James said: "I couldn't have done it without the fantastic support from SETsquared Bath including mentoring, connections and office space."
Have you recently graduated from one of the SETsquared Universities? Take your start-up to the next level with the chance to pitch to an audience of industry experts, seasoned mentors and prestigious accelerator programmes.
View the event
Mailing List sign-up
Get all the fresh insights first! Stay up-to-date with all the
latest investment news, blogs and all things SETsquared.
Sign-up
Close