Major investment set to transform healthcare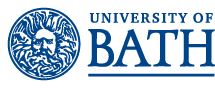 Physicists from the University of Bath will take a leading role in developing new technologies that could transform healthcare, thanks to a major investment announced today by Universities Minister David Willetts MP.
Three new Interdisciplinary Research Collaborations (IRCs) will receive £32 million in funding from the Engineering and Physical Sciences Research Council (EPSRC) to focus on new research that could help doctors analyse and interpret patient data in emergency situations.
As part of this collaboration, researchers at Bath are involved in developing 'Touch and Tell' optical molecular sensing and imaging equipment. These cutting-edge fibre optic probes will be designed to be inserted into a patient's lung, but could eventually be used in blood vessels or other parts of the body, such as the digestive or reproductive tracts.
Using advanced fibre optic technology, micro-electronics and new chemical sensors, the probes could then help doctors make rapid and accurate diagnoses that would inform therapy and ensure patients get the right treatment quickly. Initially the research will focus on patients in intensive care units and critically ill babies.
The probe used will house thousands of special optical fibres, some of which will allow clinicians to 'view' inside the lung, while others will be modified with sensors that can measure important parameters such as oxygen or acidity levels. In addition, some fibres will deliver 'smart reagents' allowing them to sensitively detect specific bacteria and viruses or other agents that can damage the lung.
When integrated, the signals sent back by the probe will rapidly provide highly specific information about the nature of health problems.
Lead researcher from the University of Bath, Professor Jonathan Knight, said: "This project is about solving an identified clinical need which will draw on leading-edge research in optical fibres, chemical sensing and imaging, and use some great engineering to integrate these into a medical device.
"This is an excellent consortium, put together to tackle a significant need. I am convinced that it will see outstanding science, with results being carried right through to the intensive-care environment."
Welcoming the new IRCs, David Willetts, Minister for Universities and Science, said: "As healthcare challenges become more complex, our world-class scientists are finding the next generation solutions."
The University of Bath is collaborating on the 'Touch and Tell' project with researchers from the University of Edinburgh and Heriot-Watt University.
Mailing List sign-up
Get all the fresh insights first! Stay up-to-date with all the
latest investment news, blogs and all things SETsquared.
Sign-up
Close