Micrima's growth goes through the roof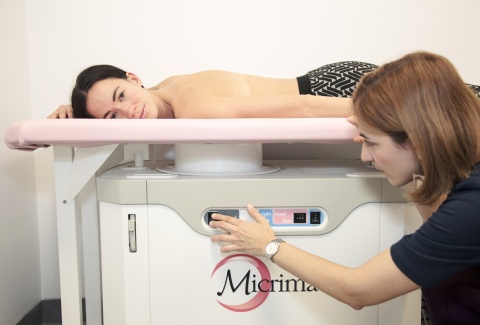 SETsquared Bristol's newest Alumni member, Micrima, has expanded into new office space in One Glass Wharf, building on their £2.6m fundraise last year
The new offices will provide space for the company's planned expansion over the next few years, intended to support the commercialisation and further technical development of MARIA™, its radio wave-based breast cancer screening technology. The team has now grown to four times its size since first moving to the Engine Shed.
The technology aims to enable breast screening to become safer, more comfortable and more accessible to a larger proportion of the global female population.
"Breast cancer is the most common cause of death in women between the ages of 35 and 55 in Europe and the leading cause of death for women in many countries. The problem is that many tumours are not discovered early enough, largely due to the difficulty in discriminating between cancers and dense tissue using current imaging technology," said Roy Johnson, Micrima's Executive Chairman.
Using harmless radiowaves, the MARIA imaging system is capable of detecting tumours in dense tissue and allows routine and repeated scanning without any of the safety or comfort concerns associated with x-ray mammography. A 2013 study demonstrated that up to 46% of women in England who did not re-attend the screening program cited pain associated with their previous mammogram as the main reason for their decision. The MARIA™ process takes less than five minutes and avoids painful breast compression.
The MARIA™ radiowave breast imaging technology was initially pioneered at the University of Bristol in the UK. It received European regulatory approval in 2015 and is currently deployed in clinical trials based at several breast cancer imaging centres throughout the UK.
Mailing List sign-up
Get all the fresh insights first! Stay up-to-date with all the
latest investment news, blogs and all things SETsquared.
Sign-up
Close