Minister for Universities and Science opens the Bristol Robotics Laboratory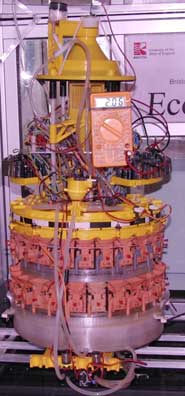 The Rt Hon David Willetts MP, Minister for Universities and Science, comes to Bristol today to open the Bristol Robotics Laboratory (BRL), a partnership between the University of Bristol and UWE Bristol, and to visit the EPSRC Bristol Chemical Synthesis Centre for Doctoral Training in the University's School of Chemistry.
The BRL, the largest robotics laboratory of its type in the UK, is home to a community of 70 academics and businesses who are leading current thinking in nouvelle and service robotics, intelligent autonomous systems and bio-engineering.  The £1.65 million facility covers a total area of around 2,400 sqm, with over 300m of specialised laboratory space and two Flying Arenas.
Read the full story on the University of Bristol website
Read the ITV News story
Mailing List sign-up
Get all the fresh insights first! Stay up-to-date with all the
latest investment news, blogs and all things SETsquared.
Sign-up
Close