My Action Replay finalists in the UKActive Flame Awards 2016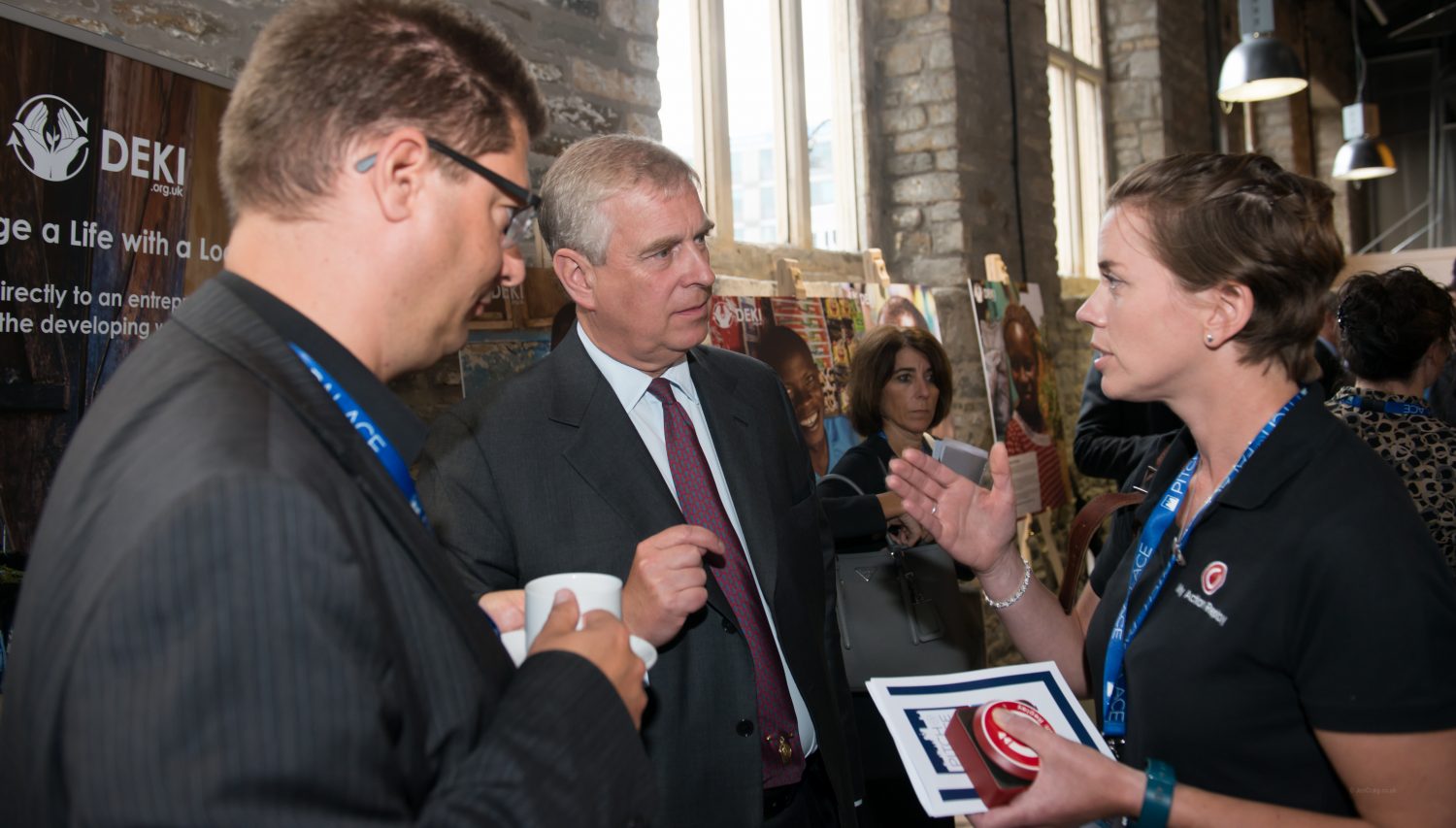 Emily Kent from My Action Replay meets the Duke of York at the Bristol [email protected] event
Bristol SETsquared member, My Action Replay, has been named as a finalist in the Spark of Innovation category in the ukactive Flame Awards 2016
The ukactive Flame Awards are the largest celebration of innovation and excellence from across the health and fitness sector. The Spark of Innovation category recognises the latest digital innovations and technologies that are supporting people to become more active.
My Action Replay has developed a system which enables sports clubs and teams to capture footage from games and training, share it on social media and track the play and movement of each player.
Emily Kent, My Action Replay said: "We are delighted to be have been selected for the Spark of Innovation award and see it as key step in establishing a technical innovation within the sports and leisure industry. Hundreds of clubs and teams are currently using My Action Replay and reaping the benefits of being able to watch footage back and monitor the improvement of each player.  The action replay is not just a tool for elite sports; we're bringing it to grass roots."
My Action Replay will find out if they have won the category at the end of June.
Mailing List sign-up
Get all the fresh insights first! Stay up-to-date with all the
latest investment news, blogs and all things SETsquared.
Sign-up
Close