New investment & innovation support for creative and green tech businesses coming soon to the South West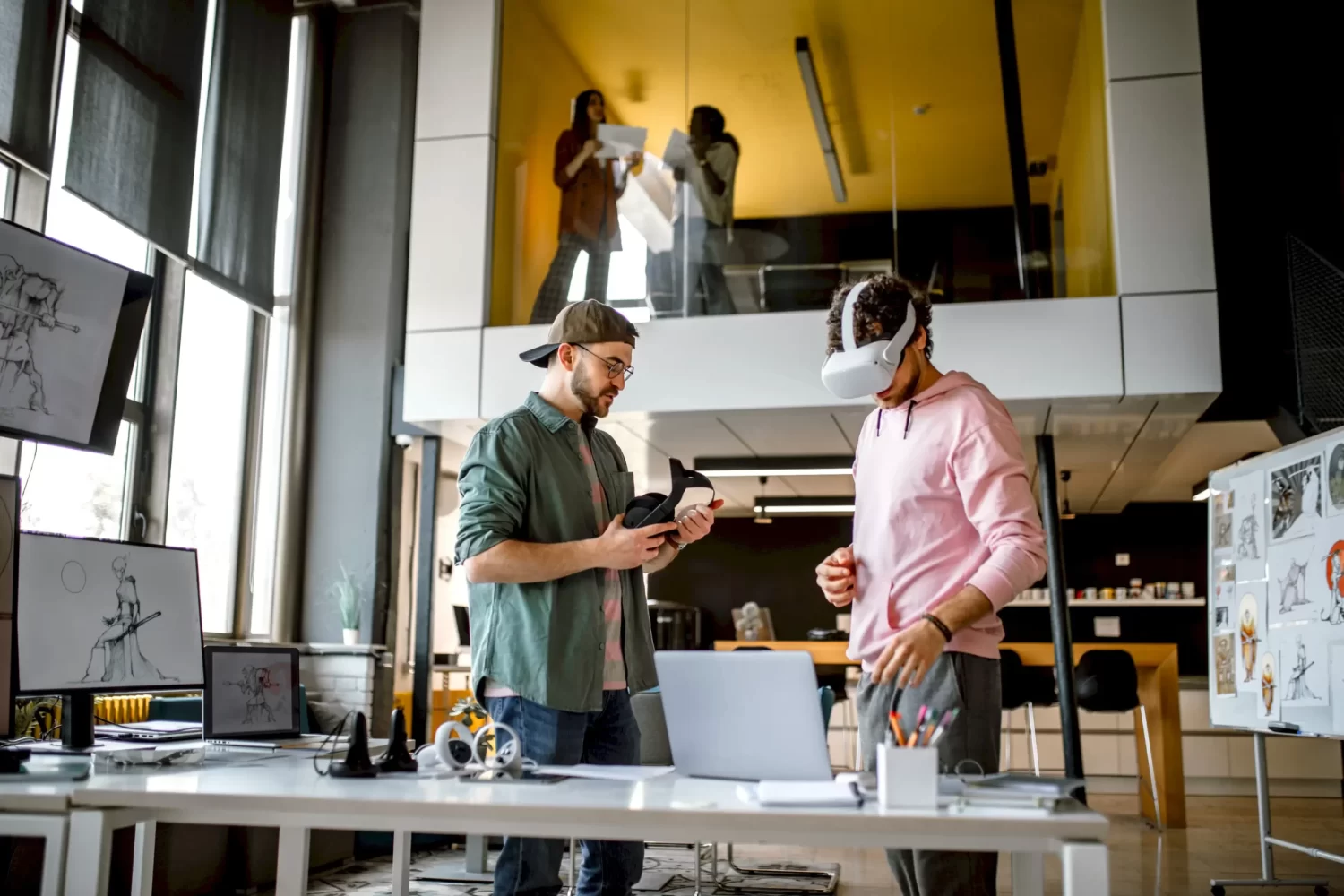 Creative tech and green tech businesses in the South West are set for a boost this Autumn with two new programmes of specialist support being launched by SETsquared.
The support will hone in on critical business needs such as raising investment, developing scalable and profitable business plans, and identifying and applying for appropriate funding for all-important research and development (R&D).
The programmes are supported by the Barclays Eagle Labs Ecosystem Partnership Programme, funded by UK Government – with further backing from the West of England Combined Authority, MyWorld, and the University of Exeter.
Places on the programmes will be fully funded, and participating businesses will also benefit from the backing of centres of excellence in each sector.
The Creative Tech Programme will be a collaboration between SETsquared and MyWorld – a global centre for creative technology research and innovation – which brings together 13 diverse, world-leading partners across academia and industry to stimulate innovation, growth and societal change in the industry and region. The programme will support creative tech founders to become investor-ready and better engage with Angels and VCs.
The Green Futures Programme will be led by Exeter Innovation at the University of Exeter and will work closely with Green Futures Solutions, a global centre of excellence. The Green Futures focus at the University of Exeter reflects its concentration of expertise with over 1,500 research and education specialists, including the UK's top five most influential climate scientists according to Reuters, who are committed to tackling the climate emergency through the circular economy, life cycle analysis and the built environment to name a few.
The Green Futures Programme will support regional ventures to tap into Exeter's expertise and explore and develop opportunities to build relationships that attract collaborative R&D funding.
In addition, each programme will help address skills and workforce gaps through signposting to existing skills programmes in the region.
Serena Giaminardi, Interim Programme Director, SETsquared says: "Whilst we have strong digital clusters in Bath and Bristol, which is ranked as a top ten tech city, there is a local challenge around supporting creative tech SMEs to secure private sector investment to support their growth. So, these programmes have been carefully designed to put these businesses on the path to investment success."
"Equally, we know that innovation will be key to meeting Net Zero targets. There are strong clusters of green tech businesses in South West, but they need funding to continue their R&D and university-grade research in order to bring these innovations to the market where they can have an impact."
Matt Corbidge, Director, Barclays Eagle Labs, said: "At Barclays Eagle Labs we are constantly looking for ways in which we can help give SMEs the optimal chance for success. The Ecosystem Partnership Programme gives businesses that potential and we are proud to be able to match fund these particular programmes with SETsquared.
"The launch of these programmes in the South West is a great opportunity for local businesses to access support which will best prepare themselves for funding opportunities and to make them investor-ready. We look forward to seeing businesses flourish, with the help of these programmes, in two very important sectors for the South West economy."
Minister for Tech and the Digital Economy, Paul Scully said: "Britain's innovative tech start-ups span the nation and drive global innovation forward. Directly supporting businesses in this way is the cornerstone of our Digital Growth Grant, which champions a future where every corner of the UK benefits from the job creation and growth technology provides."
Local tech community connector, techSPARK, will provide additional support for both programmes by providing outreach and promotion of the opportunities within its well-established communities.
Find out more about the support on offer
Mailing List sign-up
Get all the fresh insights first! Stay up-to-date with all the
latest investment news, blogs and all things SETsquared.
Sign-up
Close