New SETsquared Member – TBS Cubed Ltd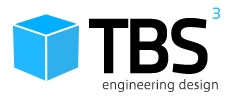 TBS Cubed is an engineering design company that undertakes product development primarily for safety applications.
We are currently developing load control and measurement devices, tension controlling devices and fall arrest climbing equipment.
For more information, please contact Joan Moore.
Release date: 5th April 2011
Mailing List sign-up
Get all the fresh insights first! Stay up-to-date with all the
latest investment news, blogs and all things SETsquared.
Sign-up
Close