ORCA Computing raises $15m and provides UK MoD with its first quantum computer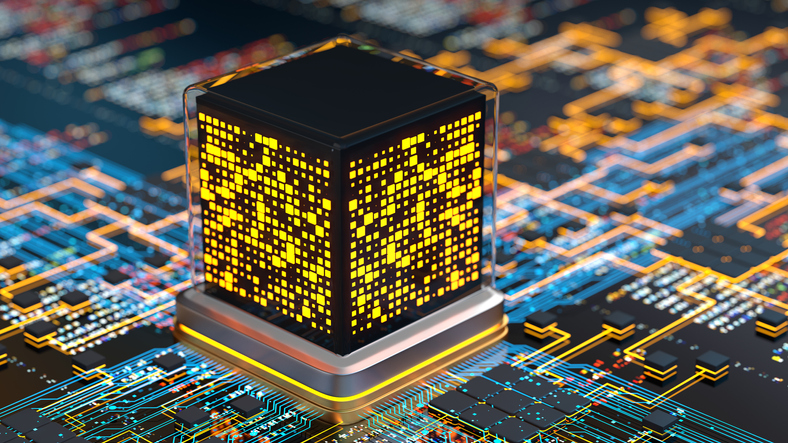 Scale-Up member, quantum computer developer ORCA Computing, has successfully completed a key $15m Series A funding round to bring near-term light-based quantum computing to market.
The Series A investment will be used to roll out its leading near-term photonic quantum computing systems and software enabling organisations (including the UK Ministry of Defence (MoD)) to develop future data processing capabilities such as machine learning.
The investment will also help ORCA continue to develop its full-stack fault-tolerant solutions as well as accelerate the development of its proprietary quantum memory-powered photonic quantum computing systems. ORCA computing has developed software that allows small scale photonic processors, which use single units of light, to be applied to complex machine learning and optimisation tasks. These include image analysis, handwriting recognition and decision making.
The funding was led by a syndicate of top European deep technology investors including Octopus Ventures, Oxford Science Enterprises, Quantonation, and Verve Ventures. In addition to the investment round, the company has also secured significant project-based funding from Innovate UK.
ORCA has also recently announced a year-long project with the UK Ministry of Defence (MoD) to develop future data processing capabilities and provide it with its very first quantum computer.
Richard Murray, co-founder and CEO of ORCA Computing said, "Light has a huge part to play in the future of quantum computing as an effective, scalable resource. Our mission is to put photonic systems in the hands of users today so that we deliver value in the short as well as long term. We're incredibly happy to be joined on our journey by some of Europe's most knowledgeable quantum and deep tech investors. Their support will allow us to accelerate development of ORCA's short term and long term quantum systems."
"While there has been much discussion and debate in the industry over the realities of near-term quantum computing, our partnership with MoD gives us hands-on close interaction; and working with real hardware will help us to jointly discover new applications of this revolutionary new technology."
ORCA Computing uses unique technology that doesn't require bulky and expensive refrigeration or vacuum. Instead, it puts the power and potential of quantum computing into a compact, plug-and-play rack-mounted system built with easily available components, such as standard telecoms switches and optical fibre. The MoD will use ORCA's PT-1 model, the first computer of its kind to operate at room temperature and be based on-premises. After installation, the MoD is expected to develop programmes for the PT-1 in collaboration with partners.
Stephen Till, Fellow at the Defence Science and Technology Laboratory (Dstl), an executive agency of the MoD, commented: "This work with ORCA Computing is a milestone moment for the MoD. Accessing our own quantum computing hardware will not only accelerate our understanding of quantum computing, but the computer's room-temperature operation will also give us the flexibility to use it in different locations for different requirements. We expect the ORCA system to provide significantly improved latency – the speed at which we can read and write to the quantum computer. This is important for hybrid algorithms which require multiple handovers between quantum and classical systems."
SETsquared's Scale-Up Programme successfully supported Orca Computing to bid for two Innovate UK Quantum Technology competitions last year, in collaboration with academics at the Universities of Bath, Bristol and Southampton.
Mailing List sign-up
Get all the fresh insights first! Stay up-to-date with all the
latest investment news, blogs and all things SETsquared.
Sign-up
Close