Over 70 investors gather to hear scale-up investment opportunities from promising UK tech companies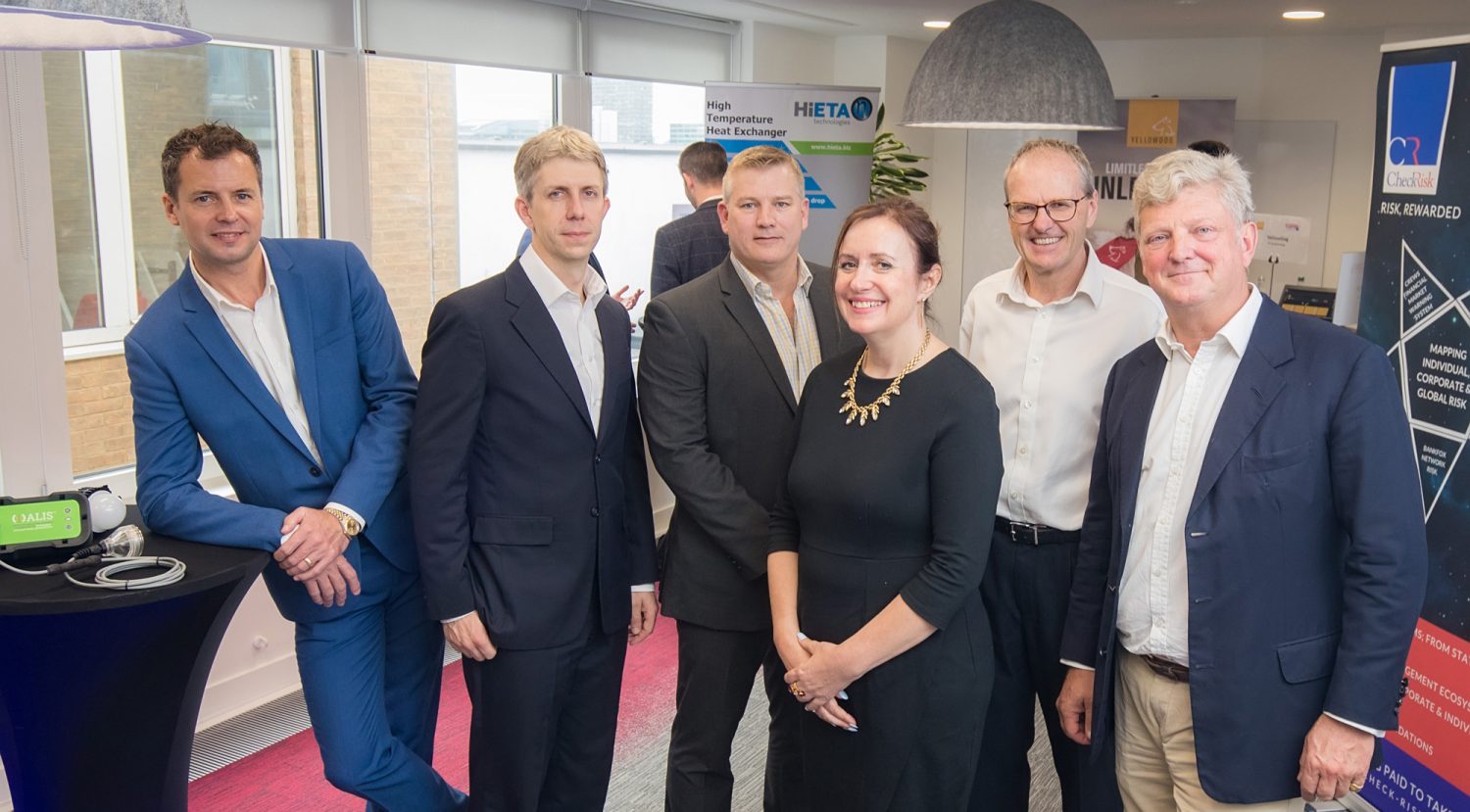 Five innovative UK high-tech scale-up companies got the opportunity to pitch for investment at the inaugural Scale-Up Investor Breakfast Briefing event, hosted by SETsquared, in London's Pall Mall on 3 October.
More than 70 active investors in UK technology attended the event to hear investment opportunities from organisations already benefiting from SETsquared's Scale-Up Programme
SETsquared launched its Scale-Up Programme earlier in 2018, which is set to support 240 innovative SMEs over the next three years. It helps scaling companies access R&D grants with SETsquared university partners, as well as raise investment, generate new customers and recruit new talent.
To date, more than £100m has been raised by companies at previous SETsquared investor events, with this being the first focused on highlighting high-growth UK scale-up companies to investors.
Dr Melanie Goward, Investment Director at Maven Capital Partners was in attendance at the event and commented:
"This was a worthwhile event. The pitches were clear and there were some very interesting opportunities in the room. We have a particular interest in seeing scaling companies, as we generally invest at Series A or beyond. Overall very useful and I look forward to future scale-up investment events."
The five companies pitching at the Pall Mall event were:
Gareth Williams, founder of YellowDog said:
"This was an extremely attractive event as it offered us the opportunity to pitch to lots of investors with a single presentation. We're currently raising Series A investment and are looking for £3-£5m to enable us to further grow our rendering business, scale what we're doing in financial services and extend into aerospace. We've made some good investor contacts today who we will be following up with."
Karen Brooks, Programme Director for the SETsquared Partnership, added:
"I'm delighted that we were able to offer investors the opportunity to meet with some later stage companies. This is just the start of what will be a series of events. We will be offering investors high-quality dealflow, with 240 companies set to benefit from our Scale-Up Programme in the next three years. These companies already have product in the marketplace, are generating revenue and are scaling globally. It's a fantastic opportunity for investors to back the sector giants of tomorrow."
Mailing List sign-up
Get all the fresh insights first! Stay up-to-date with all the
latest investment news, blogs and all things SETsquared.
Sign-up
Close