BoomBoard
Grow your business using data
BoomBoard gives you an instant overview of your business performance so you can uncover opportunities and make better decisions.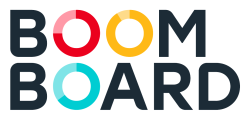 BoomBoard is the all-in-one instant business dashboard, specifically designed for tech start-ups, scale-ups, and their marketing teams.
Simply check your business performance like you check the weather!
Features – for that feeling when your business makes sense…Boom!
Sign up for FREE
Plug in your favourite tools – easily track the performance of your web, social, email, customers and finance
Work smarter not harder –  save time by having all of your data in one place
No previous experience required – connect your business tools without technical expertise or data analytics experience
Explore instant dashboards – so you can see what's working and what isn't
Get insights faster – improve conversion rates with reliable data insights, track your sales and marketing performance, reduce ineffective spend and increase ROI
Stay on track with helpful notifications and alerts – uncover new insights and simplify decisions with accurate data insights
Celebrate your successes with your team and key stakeholders – share insights easily and quickly and empower employees to make data-driven decisions
More information can be found at https://boomboard.io/
BoomBoard is a SETsquared member.
Contact Hugo
Disclaimer
Please note: all offers are correct to the best of our knowledge. The final terms of the deal will be arranged between the SETsquared supported company and the provider. SETsquared will not be held responsible for any inaccuracies listed in any of the offers, please Contact Us to let us know if this deal is not as listed. Thank you.