Pioneering web solution awarded major funding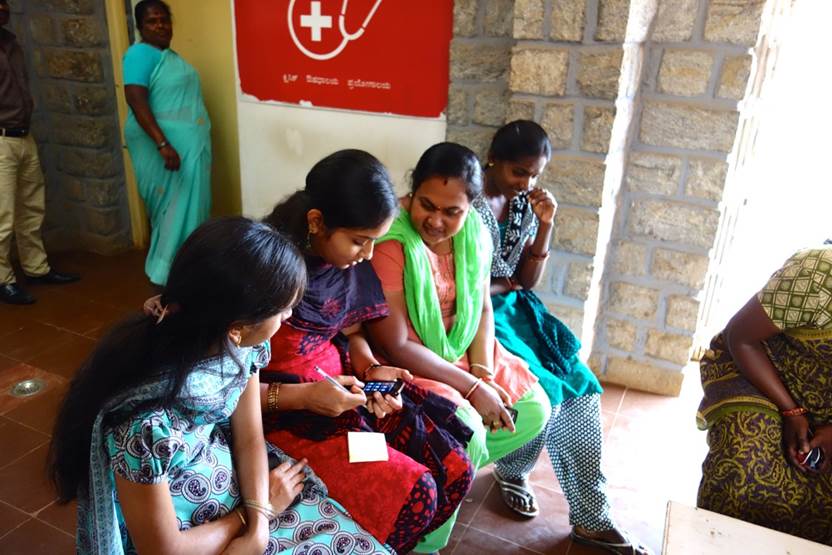 BluPoint, a spin-out company from Electronics and Computer Science (ECS) at the University of Southampton, has been awarded £0.5m to launch its "pop-up" local-web technology. The award has been made under the ICURe Innovation-to-Commercialisation programme, piloted by the SETsquared Partnership and funded by HEFCE and InnovateUK, the UK's innovation agency.
BluPoint has created a solar-powered networking system that allows communities to share digital content on their mobile phones. It's free to end users and they don't need a smartphone – the technology can even work without internet connectivity or a web browser. And what's more it's fast – since it creates a localised web, they can serve content up at speeds faster than 4G.
Dr Mike Santer, Founder and Director of BluPoint explained: "There are over seven billion connected mobile phones on the planet which is roughly the same number of people, so mobile phones are pretty much ubiquitous now. Our solution can use Wi-Fi, bluetooth and even FM radio to enable people to consume and create information on our network so anybody with a mobile device will get value from BluPoint."
Innovate UK is a government-sponsored initiative to fund, support and connect innovative businesses to accelerate sustainable economic growth. BluPoint provides a much needed solution for companies, governments and other key organisations in less economically developed countries without an internet infrastructure to communicate with people in offline and off grid locations. The company's vision is to "improve the lives of 20 million people in 20,000 communities by 2020".
As Peter Dingley, Director of BluPoint explained: "We want to have a social impact with this and what we do. Imagine putting a new infrastructure into a place that never had the web or an intranet. It enables a lot of innovation and offers local business a series of opportunities to emerge."
The inspiration for BluPoint came from Mike's PhD that he undertook at Southampton, for which he researched the adoption of mobile internet in Sub-Saharan Africa. He found that in low-resource off-grid rural communities it was common for people to spend between 40 and 70 per cent of their money on their mobile device every month. And this led to people taking desperate measures to get internet access.
Horrified by this link, Mike responded by striving to give people access to information that was entirely free at the point of use. The University supported his efforts, which allowed him access to key people and resources.
Mike said: "Southampton University and its associated Science Park are intrinsically linked with our journey. The funding we have just received would not be possible without the University as we were a spin out innovation into a business."
The funding will allow the company to get up and running and to bridge the gap between the commercial idea, and raising external funding to roll it out on a global basis. Their next step is to partner with a few companies on pilot projects to quantify the social impact of BluPoint. With potential applications in health, education and mining organisations communication just to name a few, the possibilities are far-reaching.
Mailing List sign-up
Get all the fresh insights first! Stay up-to-date with all the
latest investment news, blogs and all things SETsquared.
Sign-up
Close