powerquad Supplies COP26 Outside Event with Clean Portable Energy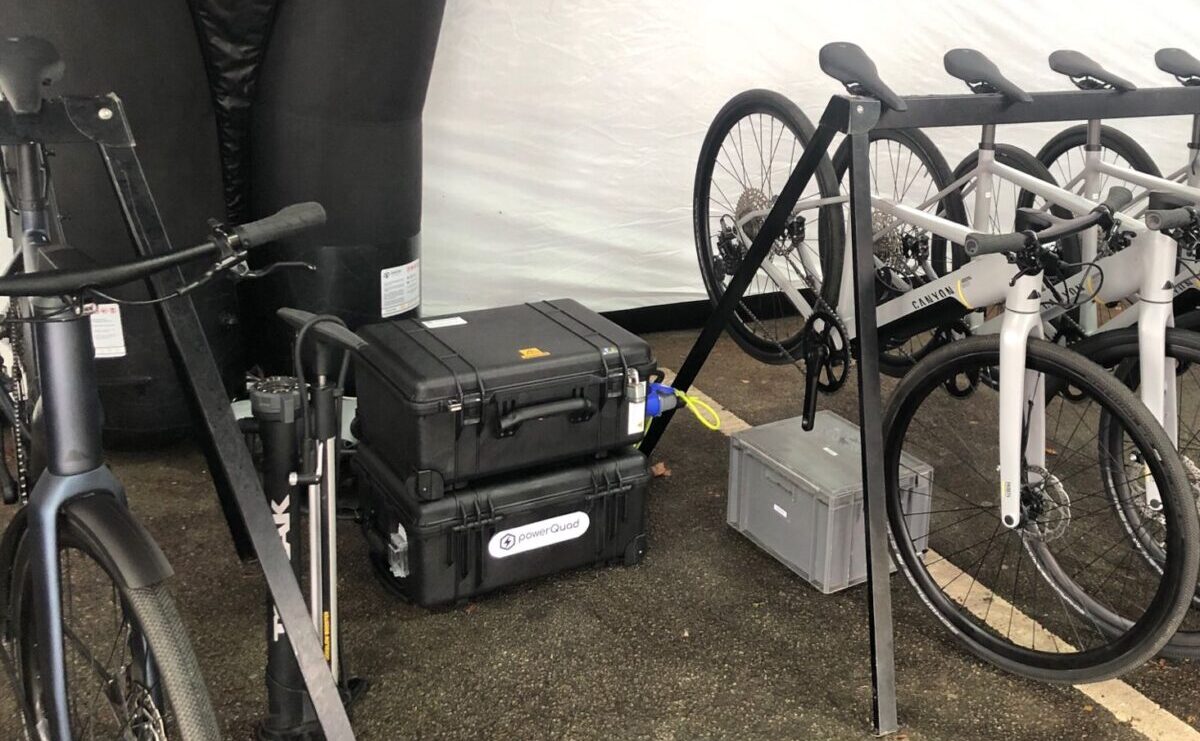 SETsquared Surrey member, powerQuad, supported a local outdoor COP26 related event with a mobile renewable energy solution.
powerQuad is an award-winning clean tech start-up, using technology to simplify carbon reduction. This is achieved using plug and play energy storage and a 'first of its kind' software platform which helps encompass the carbon reduction journey.
powerQuad uses its energy storage to prioritise and maximise use of renewable energy supply times to the national grid, collecting and storing energy when, for example, wind farms are active. The powerQuad storage boxes, which are supplied from the grid when renewable energy is fully available, are an ideal green energy replacement for a noisy generator. They are also much safer as there is no flammable element or fire risk associated with the battery packs.
The COP26 East Hampshire event, held in Alton, brought together expert speakers, advice and exhibits from organisations, authorities and environmental groups. It provided residents and businesses with key information related to cutting carbon use and reducing climate change. The event included a mobility session, an outdoor event involving around 40 bikes and a vast array of sustainability information. The organisers realised at the last minute that the whole outdoor event was due to be powered by a noisy diesel generator and although this did not seem acceptable, there was little awareness that there may be alternative options.
Initially, powerQuad was tasked with supplying energy purely for the cycling event, however once the production teams realised what powerQuad could do, it was then asked to power the whole event. Gil Satchell, Co-Founder of powerQuad, worked through the night to ensure that the whole event could be supported with a portable renewable energy solution. powerQuad fully facilitated the energy requirements of a live broadcast of the event, including projectors and audio-visual equipment.
Gil said: "If you're struggling to power your event sustainably or are having difficulty getting power to your event, we can help you move away from polluting diesel generators with clean, silent, mobile power wherever you need it."
Mailing List sign-up
Get all the fresh insights first! Stay up-to-date with all the
latest investment news, blogs and all things SETsquared.
Sign-up
Close