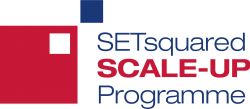 In recent years, the transport sector has begun to close the gap on other sectors with cutting-edge developments making new modes of transport a reality. These changes are already influencing passenger behaviours and creating new modes of travel with more people than ever before working remotely rather than travelling to offices. In the not too distant future, when people do need to travel they may be able to do so through the use of fully autonomous vehicles leading to the improvement of journey times, passenger comfort and safety, as well as safeguarding the environment.
In addition, exciting new developments in aviation are underway with significant transformative potential, driven by electrification, autonomy, and air space management technologies. Already we can see how quickly unmanned aerial vehicle (UAV) or drone technology is evolving with the rise of smart drones which feature built-in safeguards and compliance tech, smart accurate sensors, and self-monitoring that can provide new opportunities in transport, military, logistics, and commercial sectors.
At this pivotal time, our Scale-Up Programme has a range of opportunities for companies and academics innovating in the area of Next Generation Transport.
Our mission is to accelerate the growth of SMEs through access to expertise at our six scale-up partner universities (Bath, Bristol, Cardiff, Exeter, Southampton and Surrey) and helping raise public and private investment.