Pssst pass it on…fully-funded business support available for social enterprises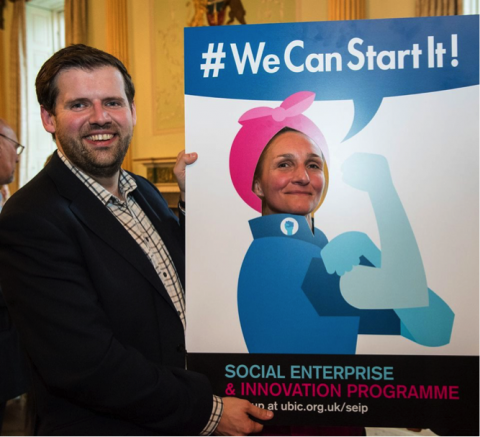 Launched in March this year, 17 social enterprises have already benefitted from the University of Bath's £1.8m Social Enterprise & Innovation Programme.
Exciting projects like Food Drop, Urban Car Spa and Wansdyke Play Association, are reaping the benefits of the fully-funded specialist business support available through the programme. The support on offer takes the form of either start-up bootcamps for new and early stage ventures and business incubation coaching for more mature ventures with growth potential.
The programme has attracted support from Ben Howlett, former MP for Bath who at the launch event said:  "Social enterprise offers the opportunity to find financially sustainable solutions to local challenges. There is a long heritage of social enterprise in the West of England, with pioneering success stories such as Sustrans, Bristol Community Health, Viridor and Ecotricity paving the way in innovation and sustainability.  This programme is an exciting opportunity to connect key delivery partners to build on these strengths and nurture and develop over 100 more successful social enterprises in the region."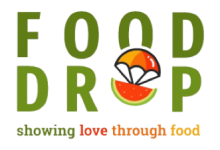 Food Drop, who took part in the first Startup Bootcamp held at the University of Bath Innovation Centre, is an innovative social enterprise which effectively handles the logistics behind redistribution of surplus food to those in need from selected sources. Founder Everest Ekong explained: "Approximately 1.3 billion tonnes of food goes to waste per year, of which on average 7.5 million tonnes comes from the UK. This is shocking when considering that 1 in 8 people in the world suffers from food poverty. Food Drop aims to address this global issue at a local level, which will contribute to forming a national solution."
Of the Social Enterprise & Innovation Programme he said: "I would definitely recommend it to others. It is a great opportunity for individuals or start-ups to gain support. We found the experience invaluable, as it helped to focus our plans for the future substantially.
Next event: Social Enterprise Startup Bootcamp, 29th June 2017 at the University of Bath Innovation Centre
Apply at: http://ubic.org.uk/seip
This programme is funded by the ERDF, project managed by the University of Bath in partnership with University of Bath Innovation Centre, The School for Social Entrepreneurs, Voscur, and CVS South Gloucestershire.
It is open to entrepreneurs already running a social enterprise or those with an idea for one from the west of England area; Bristol, Bath, South Gloucestershire and North Somerset.
So please pass this information on if you know of anyone who could benefit from this programme.

Mailing List sign-up
Get all the fresh insights first! Stay up-to-date with all the
latest investment news, blogs and all things SETsquared.
Sign-up
Close