Record quarter for spin-outs at SETsquared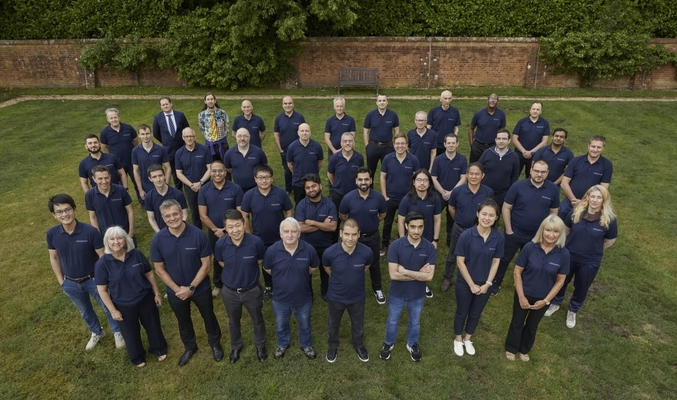 (Image above shows the team from the University of Southampton spin-out AccelerComm)
SETsquared has had a record quarter for supporting spin-outs from its partner universities, working with over 60 new businesses founded on their research over the period.
SETsquared's programmes are designed to support founders and ventures at key stages of the entrepreneurial journey.  Through the Innovate UK-funded Innovation to Commercialisation of University Research (ICURe) programme, which enables researchers to test the market for their innovation, SETsquared has supported 17 spin-outs in this quarter including FullStop Braking, NICE-INDUSTRY and Madevo from the universities of Exeter, Surrey and Bristol respectively.
The number of university spin-outs supported through the Scale-Up Programme has also risen with 47 now being supported by the Scale-Up Programme to raise public funding and private equity investment at the Growth Stage. Oxford Brain Diagnostics, a spin-out from the University of Oxford, is just one example of a company that has had multiple successes through the Scale-Up Programme. In 2021, it won £1.4m funding from the National Institute for Health Research as part of a collaborative R&D project, involving the University of Southampton and Cardiff University, to assess its technology as a tool to identify and predict Alzheimer's disease progression.
SETsquared spin-outs have also accessed executive talent in record numbers this period. The Executives into Business scheme places strong and experienced leaders into spin-outs at an early stage to work with the university founders to set-up robust and viable businesses.  The scheme has already placed executives into two spin-out ventures and attracted a pool of 40 talented executives to develop fundable business plans for the spin-outs.
Simon Bond, Innovation Director, SETsquared says: "This has been a challenging period across the global venture sector. However, at SETsquared we are still seeing a healthy pipeline of new ventures emerging from our universities, creating high-value jobs and innovative products that are critical to our country and our way of life – in food production, mobility, energy, security, and healthcare. While the healthy pipeline is good news, there is still more to do, to help science and technology-based spin-outs to grow faster and mature successfully. Access to talent, university innovation and investment are all key to this."
This view was backed by the British Business Bank whose recent report, 'Backing innovation-led businesses: the role of public investment' found that university spin-outs that have received public and private funding are more likely to have better business and employment outcomes. The report also found that university spin-outs raise more external equity capital.
Accelercomm, a spin-out from the University of Southampton, is a perfect example of this. The team took part in ICURe in 2015, has received business acceleration support from SETsquared Southampton and is now a member of the Scale-Up Programme, and in 2020 the company raised a £5.8m Series A investment and continues to go from strength to strength. Similarly, the University of Bristol spin-out KETS Quantum, which took part in ICURe in 2015, and is now a SETsquared Bristol member, raised £3.1m in 2021.
AccelerComm and KETS Quantum are just two of SETsquared's current 600 members which raised £1.2bn for private and public investment in 2021 alone.
STOP PRESS: SETsquared is about to launch its Investor Partnership initiative which accesses a new £80m Future Economy Fund for R&D grants from Innovate UK alongside match investment from SETsquared's fifteen business angel network partners. The Investor Partnership initiative's first round launches soon – find out more & register your interest
Mailing List sign-up
Get all the fresh insights first! Stay up-to-date with all the
latest investment news, blogs and all things SETsquared.
Sign-up
Close