Revolutionary regenerative medicine company seeks investment to complete pre-clinical trials and start first-in-human studies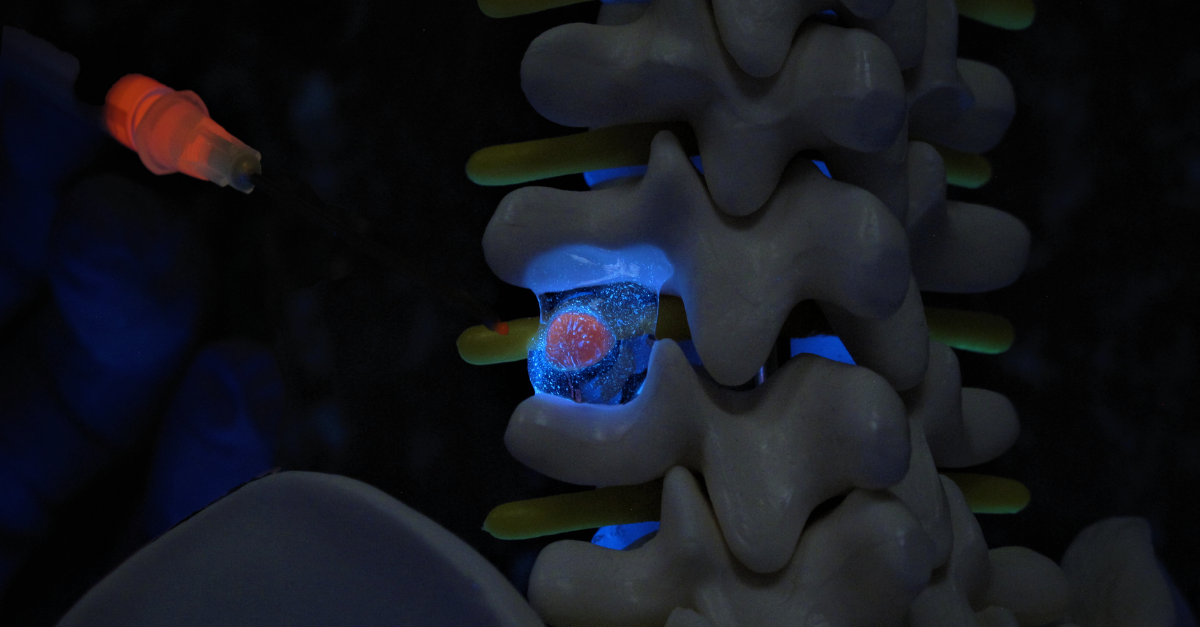 SETsquared Scale-Up member and University of Southampton spin-out, Renovos, is a regenerative medicine company pioneering a nanoclay gel technology for tissue regeneration.
Founded in 2017 and situated in Southampton Science Park, Renovos has developed a material that can offer quicker, safer and more cost-effective tissue healing for patients, called Renovite. This nanoclay gel technology addresses the unmet need for long-term tissue regeneration in age-related diseases, and trauma, injuries and diseases in an increasingly active, younger demographic.
Renovite is a synthetic nanoclay that is injected straight into the area where tissue is needed to regenerate. Once injected, it attracts the patient's stem cells into the area to invade the material and break it down, in time replacing it with regenerated tissue.
Biologic drugs in regenerative medicine are very potent, so accurate delivery and retention within a target site of repair are extremely important. Renovite, currently in pre-clinical development, aims to safely deliver biologics to patients as the injection is accurate, minimally invasive and the material has highly controlled retention rates. It does not spread to other areas so can reduce side effects, and precisely deliver cells, other proteins or small molecule drugs at a very low dose for efficacy.
Renovite is a biologics technology platform with initial applications in spinal orthopaedic surgery, and additional uses in addressing difficult to heal bone fractures and defects, cell therapy for cartilage regeneration and antimicrobials delivery.
Renovos is looking to raise £10m for its series A funding round to establish Good Manufacturing Practice (GMP) production of the technology's key components. This will ensure it meets the standard that pharmaceutical and biotech manufacturers need in their production process and in turn, hopefully allow Renovos to start its first patient trials in three years' time. It has already undertaken in-house development in collaboration with the university, but is now in need of support to complete its preclinical development in line with the appropriate regulatory standards.
The company's market research was funded through SETsquared's ICURe Programme and it was the first start-up to receive equity finance from Orthopaedic Research UK. It has also received seed funding from Business Angels and a family office, and was awarded grant funding from Solent LEP and Innovate UK.
Agnieszka Janeczek, CEO of Renovos, said: "Renovos is working to tackle the short-comings of current regenerative medicine materials and address some important needs in the market with our novel Renovite® nanoclay platform, revolutionising how biologics are delivered, replacing current materials that are not efficacious enough or safe enough."
"There are limited answers for tissue injuries and regeneration, but Renovite is already fitting in to the market for biologics. Series A funding will help us begin a clinical strategy, which includes clinical trials, and accelerate in-house development of follow-on products to build a portfolio of opportunities."
Renovos is currently featured on SETsquared's investment platform and investors interested in finding out more can view this opportunity here.
If you are a company wanting to raise investment, find out how the Scale-up Programme could support you.
Discover our Scale-Up Programme
Mailing List sign-up
Get all the fresh insights first! Stay up-to-date with all the
latest investment news, blogs and all things SETsquared.
Sign-up
Close