Scale-Up member driving the UK's electric revolution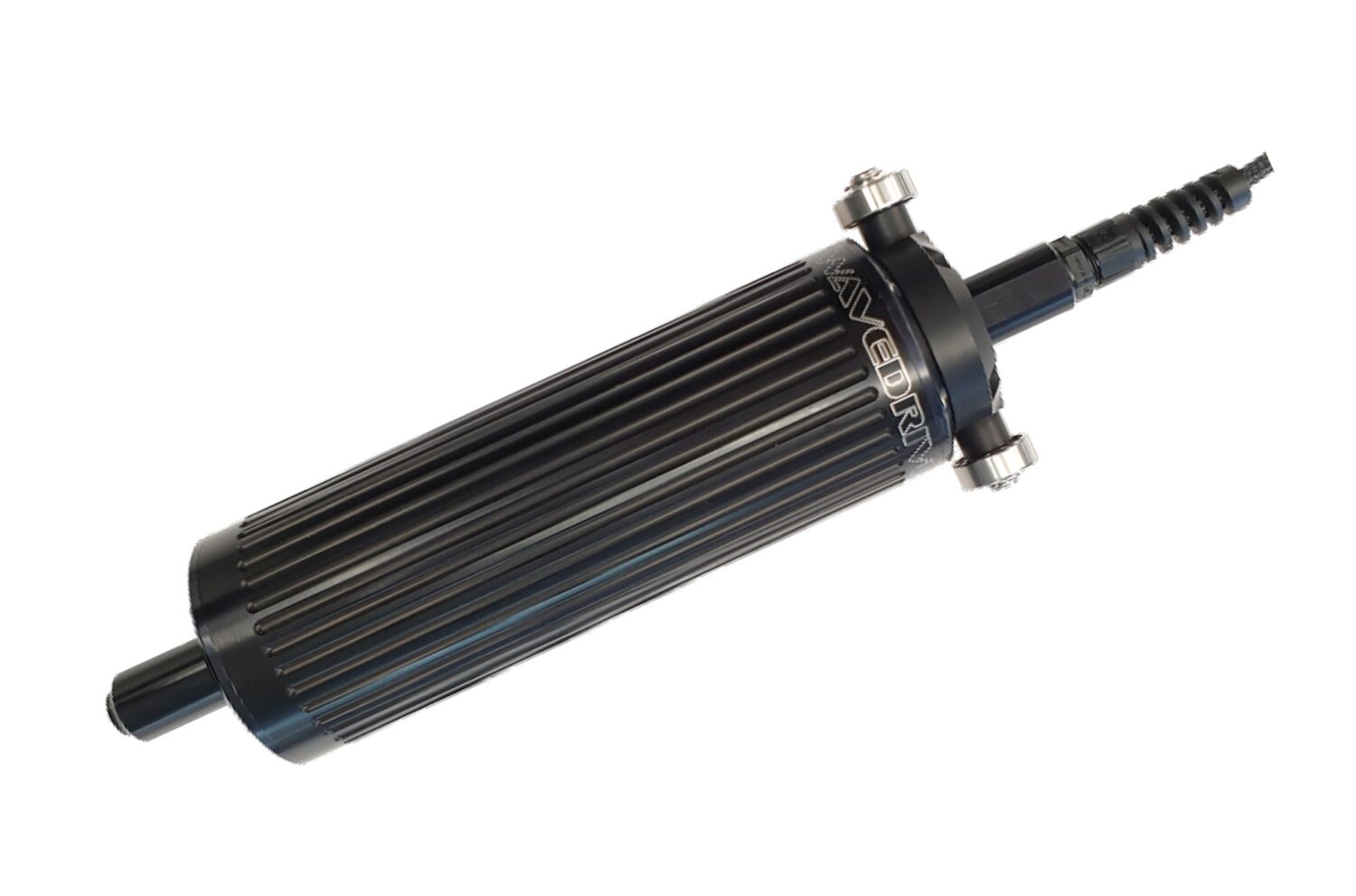 Shown above WaveDrives' patented lightweight electric actuation technology, SILA.
Scale-Up Programme member, WaveDrives alongside the University of Bristol, has successfully secured funding from UK Research and Innovation's Driving the Electric Revolution challenge.
The purpose of the challenge investment is to help the UK achieve its net zero ambitions by creating the technology needed for cleaner transport, energy generation and industry and more than 20 innovative projects will share nearly £6m in funding.
WaveDrives' patented lightweight electric actuation technology, SILA, is designed from scratch to achieve step-change energy efficiency, sustainability and features needed by mobile/off-grid actuated devices. SILA advantages, including ultra-efficiency, precision and high power-weight, are achieved by replacing conventional mechanical gearing with a tightly integrated non-contact magnetic transmission resulting in a competitive new actuation technology.
The Scale-Up Programme supported WaveDrives successful application by providing three days of 'critical friend' support. Critical friend support involves reviewing and critiquing drafts of the grant application, offering suggestions on how to strengthen the overall application.
The project is a collaboration between WaveDrives, a research-intensive SME based in Bath, and an interdisciplinary team from the University of Bristol including Dr Jason Yon and Dr Nick Simpson from the Department of Electrical Engineering and Professor Steve Burrow from the Department of Aerospace Engineering. In the project, WaveDrives will break new ground to automate manufacturing of SILA's novel magnetic components. The University experts will help WaveDrives understand how manufacturing tolerances in these assemblies affect actuator performance; evaluate relevant new manufacturing methods such as additive manufacturing, post-construction magnetisation and recycled materials in SILA construction; and advise on achieving robust performance in harsh and safety-critical environments.
Jill Burnett, WaveDrives Business Development Director said: "Building SILA's novel magnetic components is time-consuming, highly-skilled work and increasing our manufacturing capacity is business-critical. This manufacturing automation, together with the insights into SILA design and manufacturing roadmap from our University collaborators will help us find the right UK manufacturing partner for SILA. Our 'critical friend' provided a fresh, independent perspective, helping us to communicate the project proposition and value much more clearly."
Driving the Electric Revolution Challenge Director, Dr Will Drury said: "The funded projects form a vital part of the UK's green economic recovery from COVID-19. By focusing on growing the capability of the UK PEMD supply chain and manufacturing we aim to make the UK a global leader in the manufacture of core technologies which underpin electrification. This is crucial in helping the UK reach net zero by 2050".
Our Scale-Up Programme helps innovative companies secure public funding. Support ranges from providing a professional bid writing resource, consortia building and identifying academic partners as well as critical friend support to help you strengthen your bid.
Find out what funding calls we're currently supporting
Mailing List sign-up
Get all the fresh insights first! Stay up-to-date with all the
latest investment news, blogs and all things SETsquared.
Sign-up
Close