Scale-Up member Quantum Dice announces £2m pre-seed funding raise in quest for better information security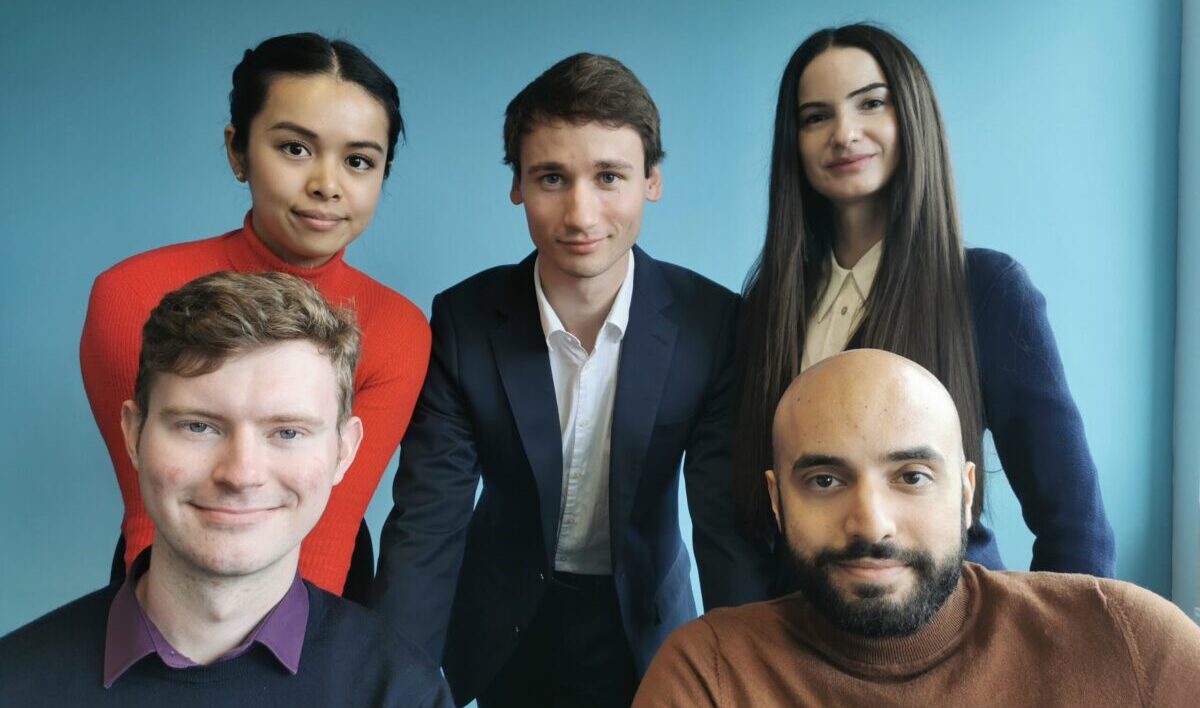 SETsquared Scale-Up member, Quantum Dice, has announced the completion of its pre-seed fundraise, where a £1m venture capital consortium was led by venture capital fund, Elaia Partners, IP Group plc, and UK Innovation and Science Seed Fund (UKI2S) managed by Midven, part of the Future Planet Capital group. A further £1m of grant funding was secured from the Quantum Investment Accelerator run by IP Group plc in partnership with Innovate UK.
Quantum Dice aims to secure a connected future by leveraging integrated photonics technology to develop the world's first compact and continuously self-certifying quantum random number generator (QRNG) for encryption and cybersecurity.
Online information security is quickly becoming one of the most critical priorities for Government and the private sector alike. Without a secure and reliable source of random numbers, even the best encryption systems can be vulnerable to attacks. The team behind Quantum Dice is pioneering a solution for secure randomness based on quantum optics to address the flaws with currently available technology.
Dr Ramy Shelbaya, CEO and co-founder of Quantum Dice explains, "Despite multiple wide reaching security failures, there is this widespread belief that current random number generators are good enough. This is because, so far, it's difficult to prove or quantify the security advantages of quantum random number generators. Quantum Dice's patented technology is here to change that, aiming to make quantum security accessible to all encryption applications."
Quantum Dice aims to directly address these shortcomings with its patented source device independent self-certification (DISC™) protocol. DISC™ allows for live continuous verification of the security of the output numbers rather than simply relying on statistical analysis. Founded in April 2020, Quantum Dice is a spinout from the University of Oxford's Department of Physics where the DISC™ protocol was originally developed in Oxford's world-leading Quantum Optics research group headed by Prof. Ian Walmsley. Recognising the potential value to cybersecurity that existed in the research done by the quantum optics group, the five co-founders formed Quantum Dice.
Quantum Dice attended a SETsquared Innovation Workout earlier this year to help strengthen its market and growth strategy.  The company are now Scale-Up Programme members and working with the team to find academic partners, build relationships, and test and evolve R&D.
The company has already gained international recognition: it graduated from the Creative Destruction Lab's world-renowned quantum accelerator in Toronto, was named one of Thames Valley 2021 gamechangers, and selected as one of fourteen international finalists with the most promising future technologies in OneWeb's 2021 Innovation Challenge. Quantum Dice is also the first company to be awarded funding through Innovate UK's Investor Partnership Programme.
Over the next few years, Quantum Dice aims to complete the development of its first commercial quantum random number generator device bringing the benefits of DISC™ to the frontlines of the quest for better information security.
Mailing List sign-up
Get all the fresh insights first! Stay up-to-date with all the
latest investment news, blogs and all things SETsquared.
Sign-up
Close