Scientific Games acquires Bristol's Red7Mobile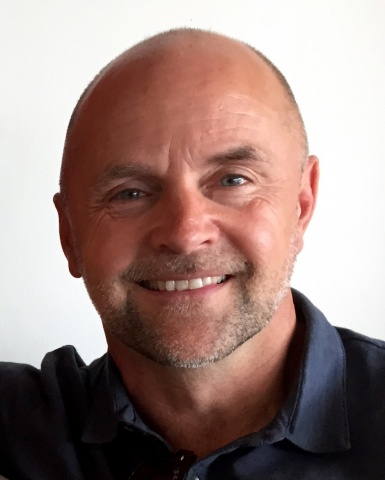 Matt Hatch, Chief Executive Officer of Red7
Scientific Games has completed the acquisition of Bristol SETsquared member, Red7Mobile, a Bristol, UK-based firm, founded in 2011 by Matt Hatch and Adam Fox, that designs and develops mobile and desktop casino games and sports apps for the global gaming industry.
Red7's flexible and dynamic sports middleware provides a robust, real-time platform for the development of a range of innovative UX and UI solutions for sports-book web and native apps. Through partnerships with some of the industry's leading sports feed and odds providers, Red7 provides the essential real-time feeds for in-play stats and betting solutions.
Red7 has existing game, platform and sports partnerships with many of the industry's leading online gaming and sports betting operators.
Scientific Games Group Chief Executive, Interactive Barry Cottle says: "The acquisition of Red7 and its highly creative, talented team is a very positive development in SG Interactive's growth story. Red7's portfolio of innovative games augments our entertaining game content and industry-leading intellectual property. We're also excited about their sports betting apps, which include a host of robust features that add excitement to the sports betting experience."
Scientific Games will employ all of Red7's staff in the firm's existing Bristol, England location, and will continue to fully support Red7's partnerships with online and sports betting operators through the Scientific Games network.
Cottle said: "Many of Red7's partners are also our partners, so we truly feel this is a win-win for all of our stakeholders. As we merge Red7's content into our extensive game library, we will expand our UK retail and digital portfolio and be able to deliver even more compelling game content for the global digital Real Money Gaming business."
Matt Hatch, Chief Executive Officer of Red7, said: "We are excited to be a part of Scientific Games, combining Red7's creativity, innovation, and award-winning games to deliver fantastic products and player experiences to Scientific Games' gaming partners around the globe. It's also a great platform for growth for the business and the team"
Red7 Chief Technology Officer Adam Fox added, "Red7 has always focused on designing and producing some of the most innovative games and sports apps. Having access to Scientific Games' content, brands, and global network is a very exciting prospect for the Red7 team."
Mailing List sign-up
Get all the fresh insights first! Stay up-to-date with all the
latest investment news, blogs and all things SETsquared.
Sign-up
Close