SETsquared companies increase investment raise again in 2018

2018 has been confirmed as another incredible year for SETsquared member companies, with a total investment raise of £292m made up of private investment and grant funding.
This represents a 34% increase on the investment achieved in 2017 and continues a five-year upwards trajectory in year-on-year investment raised and cements an already pivotal year in SETsquared's evolution, having been ranked as the Global No. 1 business incubator for a second time and launched a new scale-up programme.
Simon Bond, Innovation Director, SETsquared says:
"2018 was a stellar year for SETsquared member companies. Behind their financial success is an important story of ongoing investment in UK innovation and the creation of business solutions that will help solve major global challenges such as energy consumption, the food crisis and chronic health conditions. We look forward to working with our members, investor and partners to build on this success in 2019."
Additional figures show:
946 entrepreneurs, researchers and students participated in SETsquared programmes.
Including: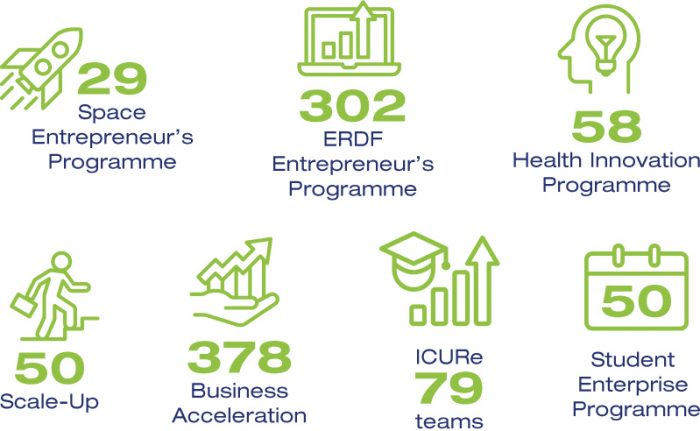 See SETsquared's range of innovation and business support programmes
Mailing List sign-up
Get all the fresh insights first! Stay up-to-date with all the
latest investment news, blogs and all things SETsquared.
Sign-up
Close