SETsquared company Fantasy Shopper has got through to the Final of Amazon Start-up Challenge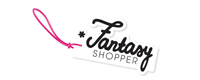 SETsquared member, Fantasy Shopper, will represent EMEA in the global Amazon Web Services (AWS) Start-up Challenge Final where it will compete against six other finalists from the USA and Asia Pacific.
The fifth annual AWS Start-up Challenge was open to start-ups around the globe which use the AWS cloud computing platform – with finalists selected based on their implementation of AWS, originality and likelihood of long-term success.
Fantasy Shopper is a disruptive new platform which centralises, socialises and gamifies online shopping.
Read the full story | Visit Fantasy Shopper
Mailing List sign-up
Get all the fresh insights first! Stay up-to-date with all the
latest investment news, blogs and all things SETsquared.
Sign-up
Close