SETsquared Exeter welcomes one of Debrett's most influential people to the team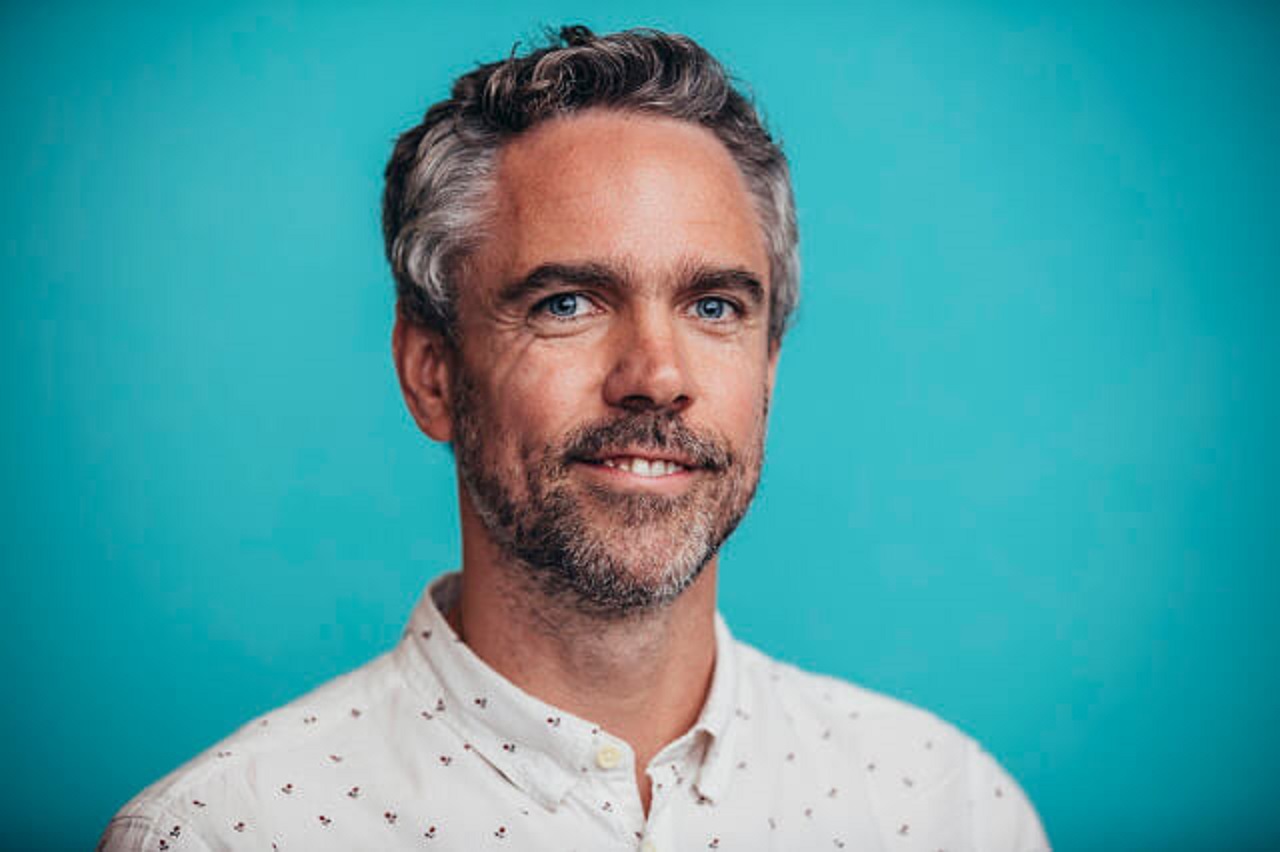 SETsquared Exeter is delighted to welcome Luke Lang to its growing team. Luke has been named by Debrett's as one of Britain's 500 most influential people and was selected as one of The Sunday Times 'Maserati 100' game-changing entrepreneurs.
After 12 years as Co-Founder and CMO of Crowdcube, global leader in equity crowdfunding, Luke has decided to seek pastures new and take on the role of Entrepreneur-in-Residence with the SETsquared Exeter team, based at Exeter Science Park.
Luke's new role will see him supporting SETsquared Exeter members, providing them with impartial advice, support and encouragement as they grow and develop. Luke knows first-hand the highs and lows of start-up creation and is keen to use his own experience to help others. He said: "My journey started working for Eclipse Internet, my brother's start-up and one of the early internet service providers to hit the market. I really loved the strong start-up culture and work ethic. It was such a highly innovative company, punching above its weight. That's where it all began."
"Eclipse was later acquired by Kingston Communications, and it was then that Luke met Crowdcube Co-founder, Darren Westlake. Darren and I sat next to each other at work. One day, in 2007 he had a new idea and positioned it like a pitch he'd seen rejected on Dragons' Den. The Dragons didn't like the idea, but he did. What if he didn't have £50k to invest but had just £50? He was sure that there would be lots of others prepared to invest too." Luke and Darren continued to work on the Crowdcube business plan alongside the day job at Kingston and then left to go full time at Crowdcube in 2010. "Crowdcube was born out of passion and enthusiasm for entrepreneurs and entrepreneurism. What a force for good that can be."
Luke and Darren had experienced directly how hard it was to raise money as a start-up and Crowdcube became part of the solution. "We wanted to help the next generation of entrepreneurs to do good and make their mark. We were democratising investment and the process would transform the finance landscape." Luke explained that it was not an easy ride and took a few years for the idea to gain momentum. "In the early years, I look back and see the most fun but equally, the most challenging times. It was through grit, determination, and passion that we kept going. That fills me with a huge amount of pride."
Prior to Crowdcube, crowdfunding was an unknown entity. Luke explained: "There was nothing like it in the UK. The US had Kickstarter, but rewards were offered in return for investment, not part of the business. Crowdcube offered a natural evolution of reward base into equity, providing the investor with a slice of the company, as a shareholder. Crowdcube opened up a new way of investing into early-stage businesses that had been previously locked out to the majority. Crowcube were trailblazers in bringing inclusivity to the investment sector, you didn't need to be a high-net worth individual, with connections to invest. Everyday people were able to contribute."
The first business campaign that Crowdcube supported took five months to reach the investment goal of £75,000. However, the fifth business raised £1 million. Luke explained: "We very quickly realised it was powerful." In 2014, regulators introduced bespoke regulations specifically for equity crowdfunding. Luke and Darren knew that they were onto something, this nascent industry had raised £10 million in the first few years. Luke commented: "The UK government at the time understood the need for competition. It was post financial crisis, diversity and competition were important factors, alternative sources of finance were given consideration and regulation. This was a huge springboard for Crowdcube and helped to demonstrate that the equity crowdfunding industry was one to be taken seriously. It inspired trust and confidence in entrepreneurs, venture capitalists, angel investors, and everyday investors too. After that well known brands raising £2 million were popping up. It was a brave new world, and we were writing the rule book. In 2015-2016 we were helping to fund big fintech players like Monzo, Revolut and gohenry. But every raise contributed to the momentum."
Another first-hand experience for Luke is the support from SETsquared Exeter. Crowdcube were one of the first to benefit from the provision at Exeter which was established in 2011 at the Innovation Centre on the University of Exeter's Streatham campus.
Luke explained that the support from SETsquared Exeter was encouraging and impactful: "Having the SETsquared team at the Innovation Centre was a vital sounding board for us, the support network was essential. In the early days, people were very generous with time and helped us to adopt the entrepreneurial mindset to make Crowdcube a success. Our fast growth was met by the team at SETsquared Exeter as we went from occupying two hotdesks to 40+ staff occupying the entire top floor. We were encouraged to knock down walls and make it our own to foster Crowdcube's culture."
Luke revealed why the timing was right to say farewell to Crowdcube. "12 years at Crowdcube is a long time at the helm. It's been a rollercoaster with ups and downs, including a pandemic. There was a lot of scaremongering around the impact of Covid, people told us that we'd never been through a recession before and it would be challenging for Crowdcube, no one would invest, and no one would be prepared to go live on the site. However, throughout one of the deepest, sharpest recessions, Crowdcube has gotten stronger. In 2020 we funded more business and raised more investment, with more investors than any previous year. 2021 was the strongest start ever. This proved the significance of Crowdcube and that it is more important than ever during difficult times compared to when they are rosy. That gives me tremendous pride and satisfaction. Crowdcube's commercial performance is stronger than it's ever been, it's profitable, with a strong team and exciting plans for growth. For me, it's the right time to step aside, to explore and set myself some new challenges."
The opportunity to work with SETsquared Exeter came as Luke made his decision to seek new challenges. "The pieces of the jigsaw just slotted into place" explained Luke who is looking forward to the opportunity to work with other businesses starting out. "I want to give these businesses time and a break. I've had incredible experiences and learnt a lot. If I can use that to help others, that is fantastic." The Southwest is also a special place to Luke. "There's a real place in my heart to support Devon-based businesses, I am Devon born and bred and like nothing better than helping locals and seeing our region thrive and get better. If I can support them through SETsquared Exeter, the University of Exeter and Exeter Science Park, that ticks a lot of boxes for me."
The Entrepreneur-in-Residence role is described as a critical friend, Luke sees the post as going one step further. "Yes, a critical friend is right, independent from the business. However, it's also about telling start-ups that they are doing it right, they're on the right track and making the right moves. They don't necessarily know that. It is so important to have confidence in your convictions when starting a business. I also want to save people the pain of making simple mistakes like I made, skip past the pitfalls to accelerate, and grow their businesses even faster. Also, Darren and I were a partnership, that was really important, it helped to shoulder burdens. I am conscious that many entrepreneurs are on their own and need someone else to talk things through with a sounding board. Not everyone has the benefit of a co-founder."
Luke is keen to work with SETsquared Exeter members from a range of sectors and services. "I am very open minded; I've always worked with tech and have a lot of experience in financial services and telecoms. However, I would like to support all types of businesses and have knowledge across B2B and B2C sectors. I am also a lover of brands, branding, positioning, defining a mission and a vision is key to developing a blueprint for growth and decision making. I am looking forward to being surprised and challenged by different types of businesses."
For those keen to embark on their start-up journey, Luke has some pearls of wisdom: "Have a passion. It's hard, so you've got to want to do it and be passionate about what you're doing. Marry that passion with grit and tenacity. The passion fuels the determination to keep going despite setbacks. It's also important to answer why a start-up wants to do what they are doing, what journey they are on and what difference will they make. Finally, hire well. Hire better people than you, surround yourself with smart people and you'll look smart."
Luke will take up the role with SETsquared Exeter in September 2021, after a well-deserved summer off with his family. He is also a keen cyclist and hopes to squeeze in some long hilly descents.
Mailing List sign-up
Get all the fresh insights first! Stay up-to-date with all the
latest investment news, blogs and all things SETsquared.
Sign-up
Close