SETsquared featured in significant new report launched by Jo Johnson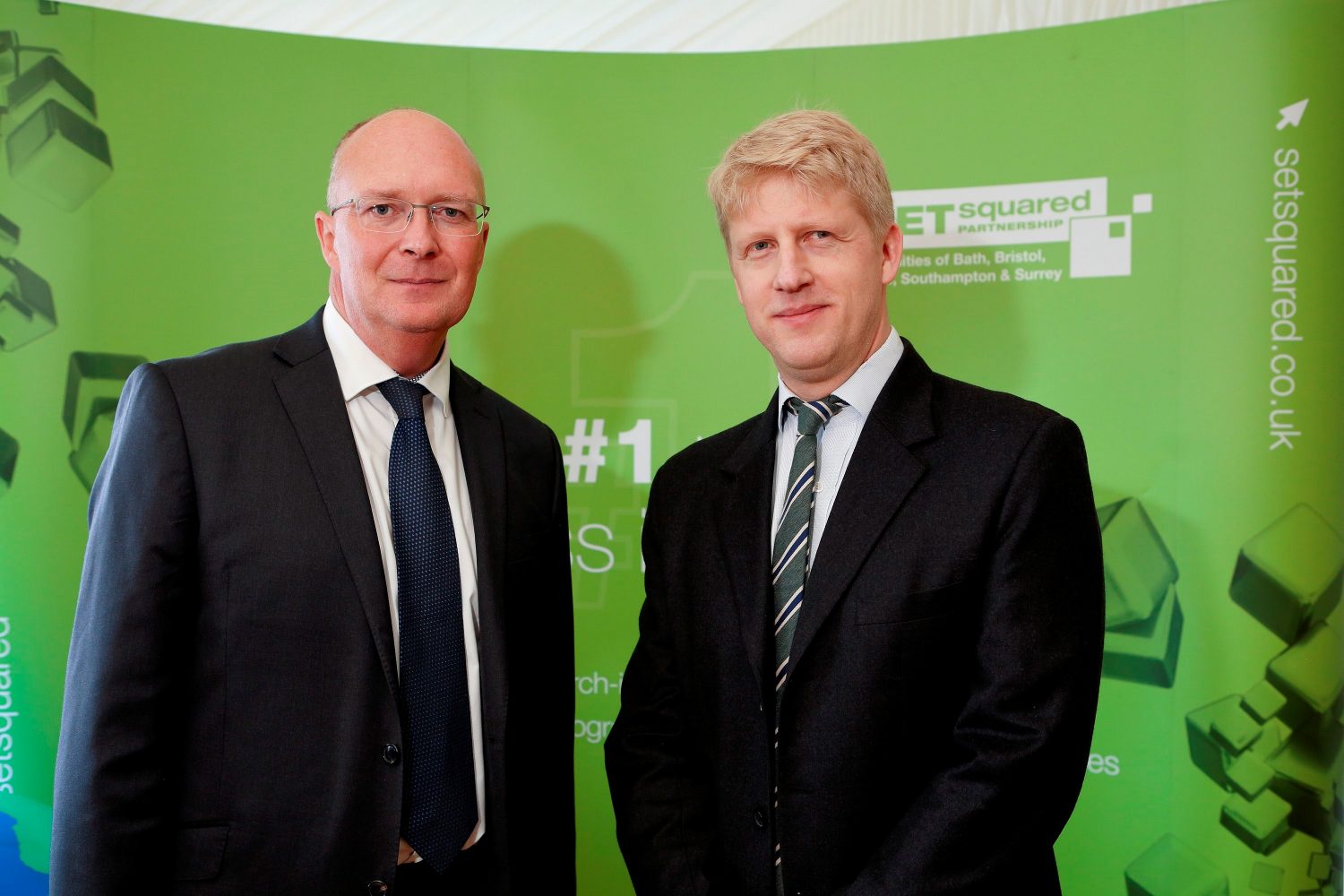 Image shows (left) Simon Bond SETsquared Innovation Director and (right) Jo Johnson MP, Minister of State for Universities, Science, Research and Innovation at SETsquared's House of Commons reception in February 2016
SETsquared has recently been highlighted in the International Innovation and UK Universities report from UK Universities International which explores the potential for international innovation collaboration.
The report was launched by Jo Johnson MP, Minister of State for Universities, Science, Research and Innovation in Shanghai at the opening of the UK China Innovation is GREAT showcase on 23rd September. Find out more here
SETsquared's collaboration with Fondazione CRT, an Italian charitable foundation, which delivers entrepreneurial training to graduates from Turin's universities, is highlighted as a case study of good practice in the report.
As part of this scheme, cohorts of Italian student entrepreneurs undertake entrepreneurship training in both Turin and Bath.
A student start-up that has come through this programme is Panoxyvir, which is developing an antiviral nasal spray for the common cold and severe respiratory pathologies. The start-up is going from strength to strength, having patented its research and is receiving good feedback from investors and experts in the field. They are currently seeking their first big investment in order to go on with the preclinical phase.
Founder Valeria Cagno, said of her SETsquared experience: "I recognise that participation in SETsquared's entrepreneurship programme was really helpful and I have to thank SETsquared, Simon Bond and all the team for having contributed to the successes so far of Panoxyvir."
Another success story to come out of this scheme is a start-up called Sherlock, who has developed an invisible GPS anti-theft device for bicycles. Following the programme, they received an EU FrontierCities accelerator programme grant and has been developing and growing strongly since then.
Mailing List sign-up
Get all the fresh insights first! Stay up-to-date with all the
latest investment news, blogs and all things SETsquared.
Sign-up
Close