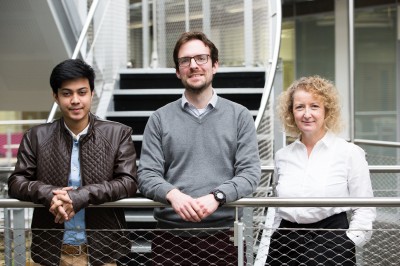 If you are an investor with an active technology portfolio, looking for high-quality deal flow then this is the perfect event to find new investment prospects.
Building on from the last fifteen years of SETsquared staging their annual Showcase, the Partnership will host their its first Graduate Acceleration Showcase on 26th June at Deloitte in Holborn.
The showcase will be an opportunity to bring together the best graduate start-ups from across our five SETsquared partner Universities, and collectively celebrate some of the most amazing entrepreneurial talent of our graduates.
The event is designed to link graduate entrepreneurs to support resources and help them develop connections with potential investors, mentors, and the larger business community.
Who should attend?
Venture Capitalists
High Net Worth Individuals
Self-Certified Investors
Angel Investors
Fund Managers
Investment Managers
Corporate Innovation Teams
Corporate Technology Scouts
Corporate Investors
Mentors
Experienced entrepreneurs
Incubation managers
We work with some of the most exciting technology companies in the South of England.
This will be a cross-sector showcase but the common factor is that all will be backed by exceptional entrepreneurs and teams, with ambitions to grow big businesses that can scale quickly and transform industries.
This showcase is a culmination of a 5-month programme to hone each graduate company's pitch and provide significant promotion within the investor and wider start-up ecosystem, both nationally and internationally, as well as the corporate and media community.
This event is strictly by invitation only to Angel Investors, Venture Capitalists, High Net Worth Individuals, Self-Certified Sophisticated Investors, Corporate Investors and Corporate Technology Scouts, Mentors, Experienced entrepreneurs, Incubation managers.
We value your privacy and will never pass your details on to third party organisations.