SETsquared helped Exeter businesses turn ideas into investor propositions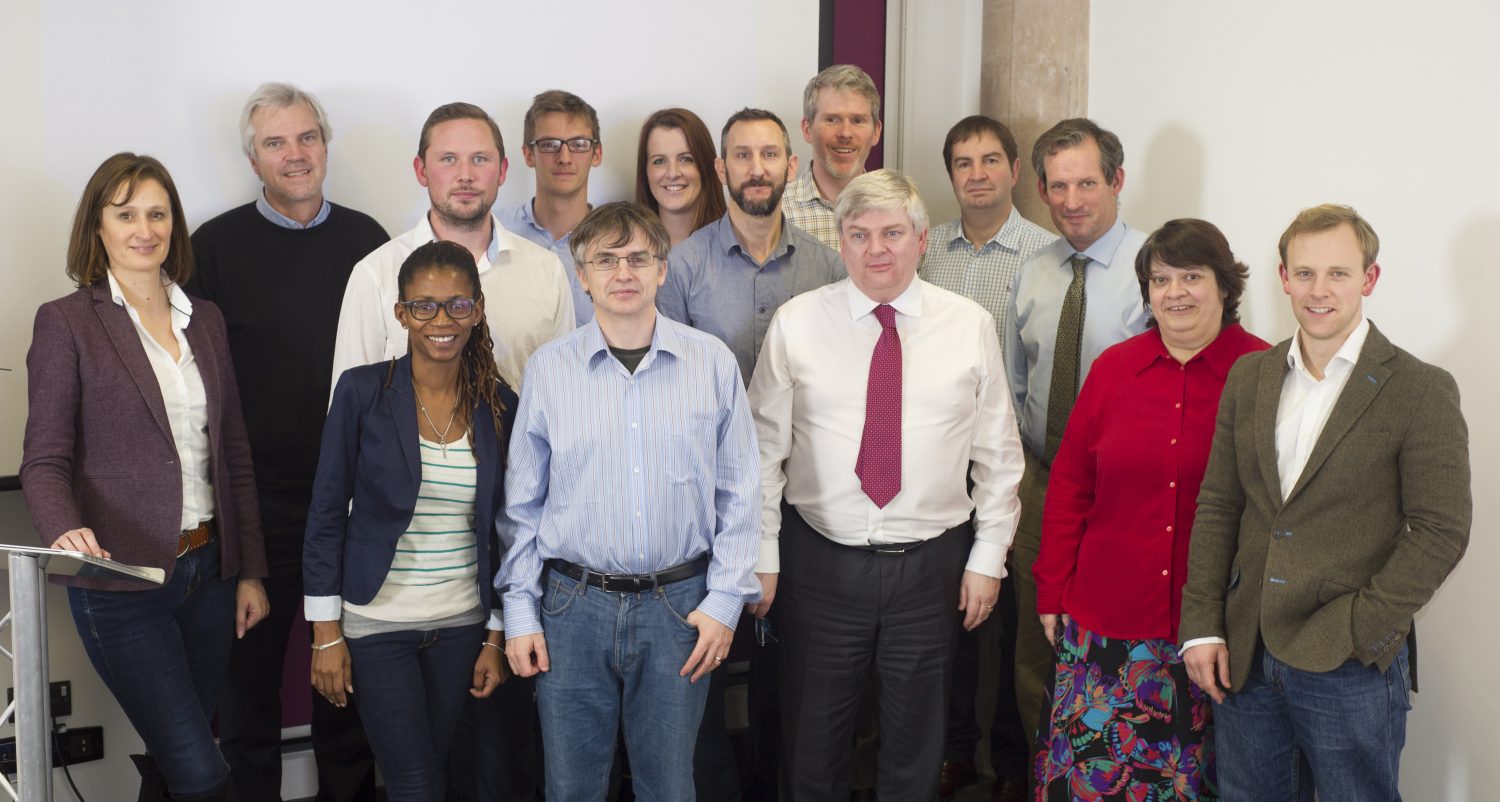 Image: Back row from left to right: Peter Lilley, Alex Palmer-Walsh, Ashleigh Clayton, Robin Jackson and Adrian Braine.Middle row from left to right: Joel Stobart, Mike Oaten and Robert Mocatta. Front row from left to right: Liz Humphries, Nadia Gorton, Andrew Gorton, John Morton, Sue Windley and Thomas Oakley.
SETsquared, the world's number one university business incubator, ran its three day entrepreneurship programme for the first time in Exeter this week, culminating in a prize-giving ceremony on Wednesday (2 December).
The programme, which began on Monday November 30 and took place at the newly-opened Exeter Science Park, combined sessions led by experienced entrepreneurs and investors with lectures and small group workshops to equip delegates with contacts and the confidence to optimise their success. The comprehensive modules ranged from market analysis to the anatomy of a business plan and funding strategies.
Following three days of intense training, eight companies pitched their business ideas to a panel of investors and received real-time feedback on their plans. A prize for the best pitch went to Joel Stobart with his business Custodian Solutions, who won a bottle of Champagne as well as the valuable experience of delivering in a real investor situation.
Joel said: "It was absolutely fantastic to win the prize for best pitch at the entrepreneurship programme and I have taken it as a huge vote of confidence. The course helped immeasurably with information on finding funding and working with the excellent mentors and other participants has strengthened my business idea."
Robin Jackson, centre director at SETsquared's innovation centre in Exeter, said: "Those businesses who have taken part in SETsquared's entrepreneurship programme at other innovation centres have gone from strength to strength, and it's no different for those in Exeter. This course is an invaluable opportunity for high tech start-ups to take guidance from the world's best university business incubator and then put the three days of training into action immediately in front of investors. We're expecting great things from each business in the future and congratulate them for their hard work over the three days."
SETsquared's entrepreneurship training programme was highly commended at the Enterprising Britain awards earlier this year, and the next programme will take place in Southampton from 7-9 March 2016. People wanting to apply should visit: localhost/setsquared-live/enterprise
Mailing List sign-up
Get all the fresh insights first! Stay up-to-date with all the
latest investment news, blogs and all things SETsquared.
Sign-up
Close