SETsquared kicks off the New Year with a number of exciting new additions to the team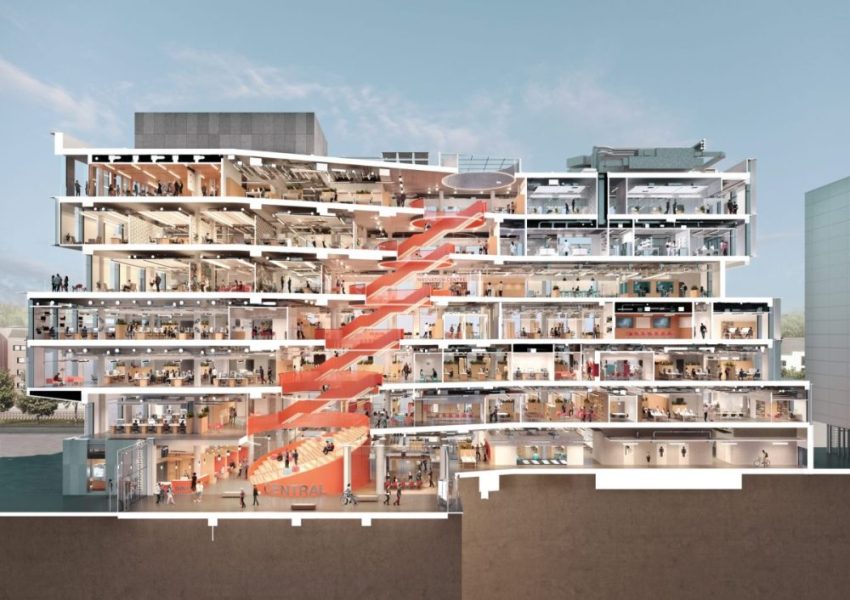 Image shows Cardiff University's new innovation centre [email protected] which will be a vibrant hub to nurture partnerships between entrepreneurs, business leaders, academics and students.
SETsquared Bristol
Marty Reid has been appointed as Director and Kim Brook will become Programme Manager of SETsquared Bristol.
Marty and Kim take over from Monika Radclyffe who led SETsquared Bristol since 2016.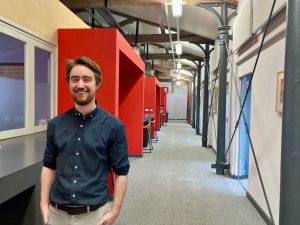 Marty has been Head of Engine Shed since January 2020, and prior to this Centre Director for Bristol innovation hub, Future Space. He will continue in his Engine Shed role alongside his new appointment as Director of SETsquared Bristol to ensure alignment and strategic development between the partner companies.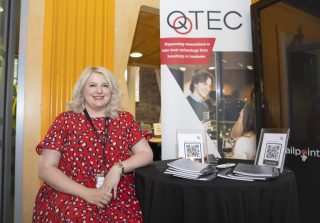 Kim has many years' experience at the University of Bristol, most recently as Programme Manager for QTEC and QUEST, working with researchers, entrepreneurs, advisers and investors to develop new early-stage quantum and deep technology businesses within the region.
Cardiff University
We were thrilled to welcome Cardiff University as SETsquared's sixth university partner in 2021. Cardiff will shortly be opening its own in-house incubation space – Cardiff [email protected] Described as 'society's new superlab' it will bring together Cardiff University experts and entrepreneurs to create spinouts, start-ups, new processes, and products.
Rhys Pearce-Palmer has recently come onboard as Innovation Operations Manager, to work directly with the companies that the centre will support and generate business development opportunities.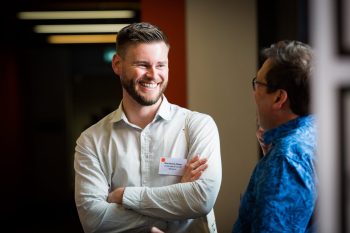 Rhys said: "As Innovation Operations Manager I look after Cardiff [email protected] and the Medicentre on Heath campus. Businesses wanting to co-locate with the university can access lettable offices, wet labs, and co-working spaces at both sites. As well working more closely with the university, my team and I will curate businesses development opportunities for companies such as networking, collaboration, and peer mentoring. I'll also ensure our companies get access to SETsquared's activities."
SETsquared Bath
Sean Devane became Centre Director at SETsquared Bath late in 2021, stepping up from the role of Entrepreneur in Residence.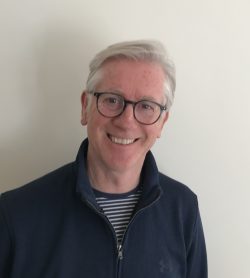 Sean says: "I'm really excited to be taking up the role of Centre Director for SETsquared Bath. I've had the pleasure of working with our member companies through my role as Entrepreneur in Residence. I will continue to provide business support alongside my work focused on growing our member community and continuing to evolve and develop the business support services we offer at the Innovation Centre."
New chair for the Business Acceleration Group
Finally, Joe Pearce, Head of Business Support, SETsquared Exeter will be taking on the role of Chair of our Business Acceleration Group. This group brings together all of the acceleration centres to share best practice and generate new opportunities to benefit the whole community.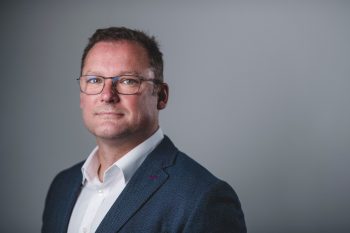 Joe says: "We are entering an exciting period for the SETsquared Partnership and I hope that as the incoming Business Acceleration Chair I can support the integration of the Acceleration team at the University of Cardiff as well as welcoming new Centre Directors at Bristol and Bath. I am also looking forward to working to develop the SETsquared Partnership strategy for the coming period and to help build on the 20 years of success that we have had in supporting regional businesses."
Mailing List sign-up
Get all the fresh insights first! Stay up-to-date with all the
latest investment news, blogs and all things SETsquared.
Sign-up
Close