SETsquared nominated for entrepreneur award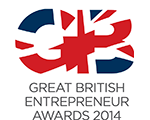 SETsquared has been chosen from a huge number of entries to be nominated for the Great British Entrepreneur Awards 2014.
The university business incubator impressed judges enough to get through the first round of judging for the awards in the Entrepreneur Champion of the Year category.
The Great British Entrepreneur Awards, which are sponsored by Natwest, aim to recognise and celebrate inspiring entrepreneurs.
Simon Burton, founder of the Great British Entrepreneur Awards, said: "We believe that entrepreneurs are the engine room of the economy, the drivers of national wealth. More importantly we believe that entrepreneurs forge innovation, disrupt tired markets, and foster positive change."
Judges for the competition include many successful entrepreneurs, and staff from companies including Google, UK Business Angels Association and City AM.
SETsquared's successes include raising £1bn in investment for over 1,000 in the last 11 years. Businesses graduating from a SETsquared incubator have a 90% survival rate – much higher than the national average of 67%.
Recently SETsquared was named the best university business incubator in Europe and second best in the world (by the University Business Incubater Index).
Simon Bond, innovation director at SETsquared, said: "We're delighted to be nominated for a Great British Entrepreneur Award, and see it as a real testament to the hard work and entrepreneurial spirit of the business. We're very proud of the work we do with entrepreneurs and start-ups and it's fantastic to be recognised."
SETsquared will find out if it has been shortlisted for an award at the end of September.
Mailing List sign-up
Get all the fresh insights first! Stay up-to-date with all the
latest investment news, blogs and all things SETsquared.
Sign-up
Close