SETsquared Surrey programme celebrates start-up investment success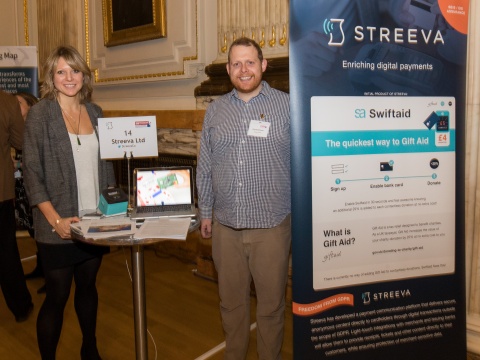 SETsquared Surrey's Digital Business Acceleration Hubs (DBAH) programme is proving to be an invaluable springboard for entrepreneurs and start-ups, following a number of its members securing investment.
SETsquared Surrey, part of the world's number one university business incubator, which has already supported over 1,500 companies to grow and develop, launched the DBAH initiative less than a year ago in February 2017.

 Surrey-based start-up, Streeva secured £264k investment
The programme, a major £2.4m business acceleration initiative funded by the European Regional Development Funding (ERDF) and supported by the Enterprise M3 Local Enterprise Partnership, comprises four acceleration hubs based in Guildford, Woking, Basingstoke and Farnborough.
Targeting digital SMEs, tech start-ups and entrepreneurs, the programme offers an intense 2-day stress test of the business with over 200 companies attending in the first year. The most promising are offered business support, mentoring and given the opportunity to pitch for investment.
In November 2017, four DBAH companies pitched for investment at Surrey 100, the University of Surrey and SETsquared Surrey's Angel Investment Network. Then, in December 2017, seven of the twenty tech pioneers pitching for £20m of investment at SETsquared's annual Accelerating Growth Investment Showcase event were from SETsquared Surrey's DBAH programme.
DBAH's recent success stories include:
whatCharity.com
– an online platform where people can find, rate and communicate with charities, secured £200k investment in seven months from private investors
ScreenLimit
– a tool which enables parents to remotely control the amount of time their children spend on smartphones and tablets, secured £150k funding in four months
BotsAndUs
– which develops socially dynamic robots for use in the hospitality industry, was successful in securing a £100k Innovate UK grant and a £40k EIC SME Instrument grant
Streeva
– which offers a digital payment solution that negates the need of paper receipts, was offered over £264k from the Surrey 100 and Investment Showcase events
Inovo Robotics
– which designs and manufactures low cost modular robotic arms for automating repetitive, hazardous or precise tasks, won an Innovate UK grant worth £225k in Sept 2017
Gary Smith, Hub Manager at SETsquared Digital Hubs in Woking and Farnborough, said:
"We're delighted that the DBAH programme is having such a positive impact on the EM3 Digital technology sector. We're so pleased for the companies that have joined us on the programme and have used it to help develop their business ideas, find new customers and secure investment. We look forward to continuing to support them on the next leg of their journey."
Oana Jinga, Co-founder and CMO at BotsAndUs, said:
"From working with us on our pitch and business plan, to helping us realise our idea of making robots everyone's reality, we're really appreciative of the amazing support from SETsquared."
Over the last 15 years SETsquared has helped more than 1,500 businesses raise over £1.25bn in investment, as well as contributing over £3.8bn in GVA (Gross Value Added) to the UK economy with £8.6bn GVA estimated over the next decade – figures that contributed to it being named by UBI Global as the top university business incubator in the world.
Mailing List sign-up
Get all the fresh insights first! Stay up-to-date with all the
latest investment news, blogs and all things SETsquared.
Sign-up
Close