SETsquared to announce Student Enterprise Awards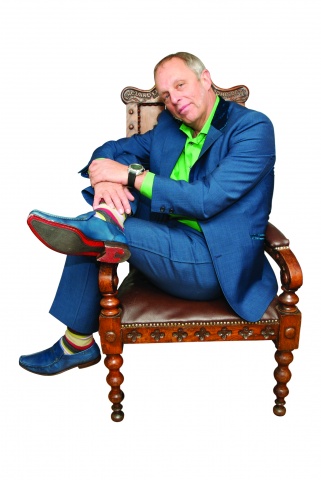 YO! Sushi founder and original BBC Dragons' Den investor Simon Woodroffe presents
The SETsquared Partnership will be announcing the winners of this year's SETsquared Student Enterprise Awards on Thursday 24th May at the University of Surrey.
The awards will be kicked off by Simon Woodroffe OBE, Founder of YO! who is an inspirational entrepreneur. He will be talking about his experience starting a number of companies and how he stayed on the tightrope to open YO! Sushi, YO! Below, YOTEL and the in progress YO! Home.
The evening, which starts at 6.30pm, will have exciting entries from the all five universities representing the cream of 90,000 students and their entrepreneurial skills.  With more students looking to set up their own businesses, these awards will recognise some of the best up and coming talent in Southern England. The award categories include:
Best Graduate Start Up
Best Social Enterprise Project
Best Student Start up
Best Student Enterprise Experience
The awards have been sponsored by HP Labs. Guests will also get to vote for their favourite start up on the night in the 'People's Choice Award'.
This is only one of the many ways SETsquared supports student entrepreneurship. A year-long programme of activities includes the Kauffman Global Scholars Program, Deloitte business pitching contest, Xing business planning and enterprise boot camps. SETsquared is also holding an "apprentice" style trading day at Spitalfields Market called Uni Popshop on June 28th when student teams will compete to see who can make the most profit in one day.
For a full list of entries with supporting videos, click:  http://www.setsquared.co.uk/partnership/student-enterprise/student-enterprise-awards-2012
Mailing List sign-up
Get all the fresh insights first! Stay up-to-date with all the
latest investment news, blogs and all things SETsquared.
Sign-up
Close