SETsquared to lead SpaceTech Network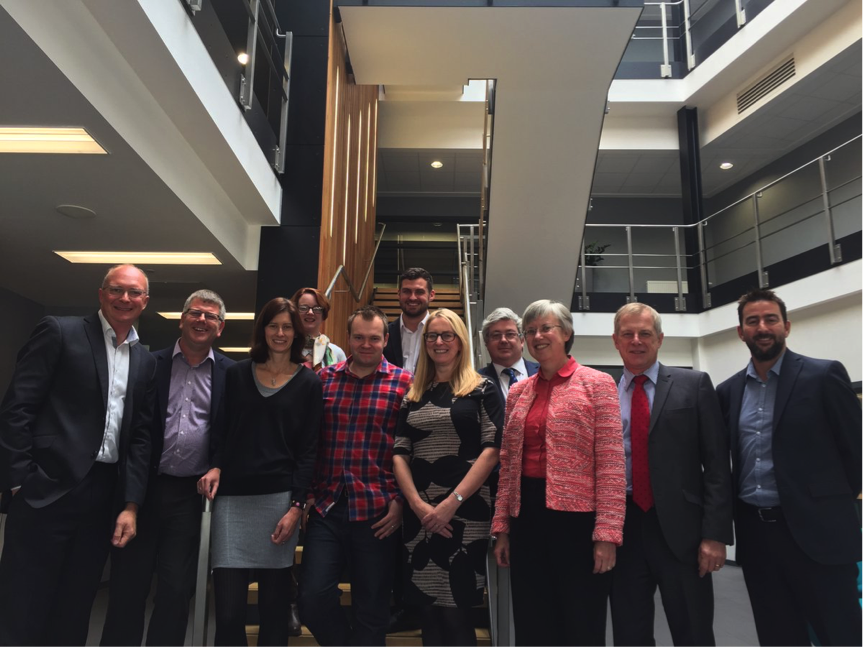 SETsquared has been asked to coordinate the network of UK Space Agency funded and affiliated incubators. These include Daresbury, Durham, Glyndwr, Leicester, Loughborough, Nottingham and of course SETsquared.
The first meeting of all of the incubator partners took place on 6th October and was a great opportunity to exchange information and share good practice.
Simon Bond, Innovation Director at SETsquared who is chairing the network says: "It's strategically important for the growth of the UK space sector that the incubation community joins forces and aligns priorities. The downstream space technology market, eg companies using data that is available from satellites, has huge potential for growth. As a network we must ensure that the infrastructure is in place in the UK to support these emerging businesses."
In one of the first joint projects, the group are potentially looking at attending the 2017 UK Space Conference to deliver a strand of activity targeted at SMEs in the space sector.
Mailing List sign-up
Get all the fresh insights first! Stay up-to-date with all the
latest investment news, blogs and all things SETsquared.
Sign-up
Close