SETsquared Uni Popshop's Team Surrey appear on BBC Surrey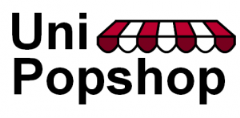 Team Surrey of the University of Surrey, one of the teams competing at SETsquared Uni Popshop, have been interviewed by Nick Wallis on BBC Surrey today. The team leaders talked about their team and preparation for the trading day. They also described the products they have developed and the plans beyond the event.
To listen to the interview, please click here. The interview starts from 2:52:15
Mailing List sign-up
Get all the fresh insights first! Stay up-to-date with all the
latest investment news, blogs and all things SETsquared.
Sign-up
Close