SETsquared's angel investment network backs new cohort of companies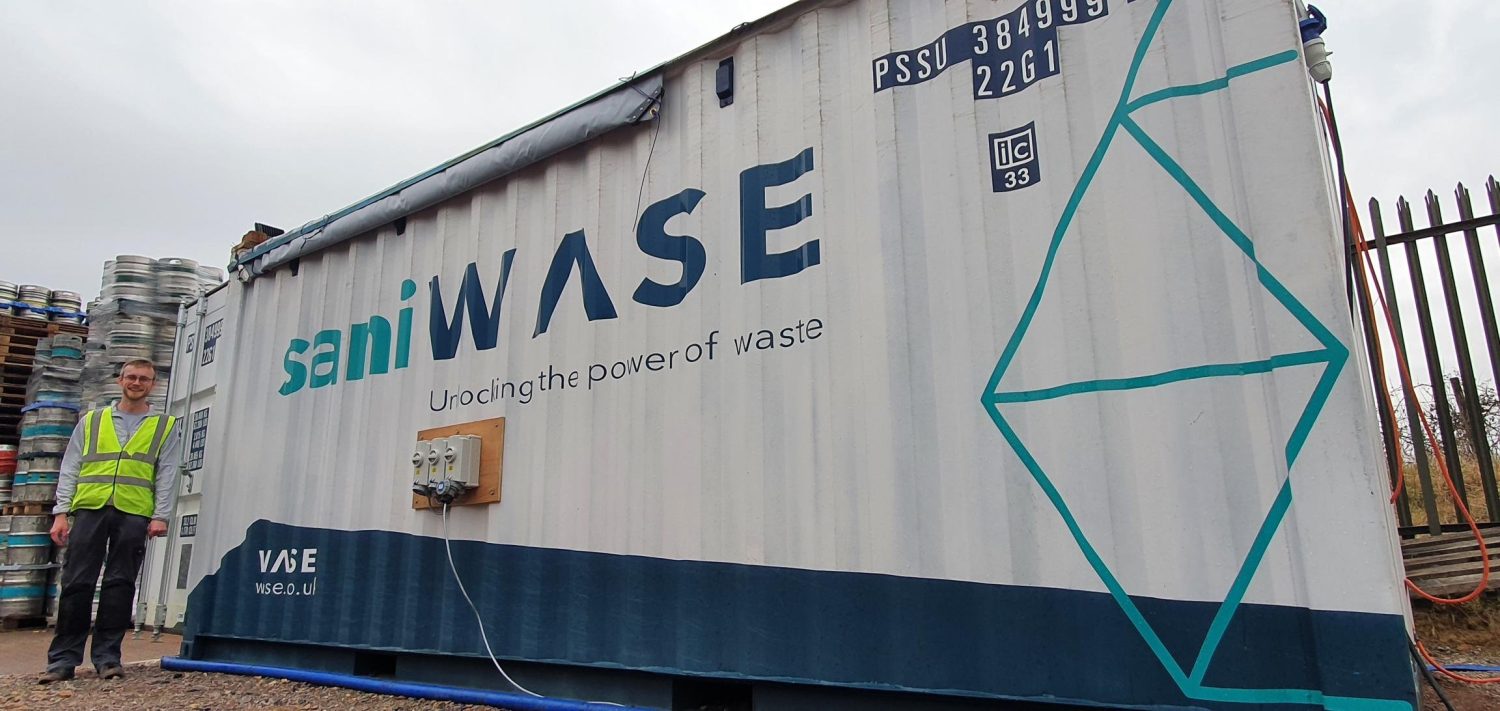 (Image above shows RAIA recipient, WASE's, modular waste-to-energy solution industriWASE)
A further ten SETsquared Scale-Up members have raised over £9m in combined grant funding and angel-led investment in R&D and growth, through the second round of the Innovate UK-funded Regional Angel Investment Accelerator (RAIA).
With its partner, the UK Business Angels Association (UKBAA), SETsquared encourages Angels to back disruptive technology businesses which are typically seen as riskier prospects, by helping member companies to simultaneously secure Innovate UK grant funding.
This second round of funded companies includes Ceryx Medical, Zentraxa, Calyo, FSD Active, WASE, Afferent, Altered Carbon, Aquark, Emm Tech and Senisca and the overall funding can be broken down as £2.4m in grant funding which leveraged £6.7m of angel investment.
SETsquared Scale-Up member, WASE, a modular bioenergy production and wastewater treatment company, secured £1m to accelerate the commercialisation of its technology to help the food and drinks industry become net carbon neutral. Science Angel Syndicate invested alongside lead investor Elbow Beach Capital. The company's modular waste-to-energy solution, industriWASE, will begin paid pilot trials with customers in the brewing sector as a result of the investment.
Dr Johnathan Matlock, co-founder of Science Angel Syndicate, said: "Developing new hardware solutions is risky and the timelines to maturity are often longer than in other industries. Grant funding is a critical mechanism to support angel investors who are investing in innovative companies like WASE. By leveraging the private investment with non-dilutive grant funding, we think this will enable WASE to continue the development of the next generation of electrodes and improve performance even further."
Dr Thomas Fudge, CEO of WASE said, "Working with Science Angel Syndicate (SAS) has been incredible. One of the benefits of angel syndicates is the pool of expertise you bring on board. We are already reaping the benefits of working with a scientifically-backed group of experts in helping develop new processes and grow our team. SAS is also unique in sharing its due diligence with other investors further supporting our investment round and building confidence with other independent angels. We are excited to start this journey with SAS onboard, so together, we can unlock the power of waste to make it the fuel of the future."
WASE will be opening a further investment round shortly.
The RAIA scheme is designed so that a venture's investment opportunity is promoted to Angel investors whilst simultaneously providing support to bid for Innovate UK funding.
Simon Bond, Innovation Director, SETsquared says: "Angel investment is an incredibly important source of investment for businesses on the cusp of scaling-up. It addresses an important gap between start-up and growth investment.
"Whilst investment into deep tech and deep science ventures can be seen by some angels as higher risk prospects, the potential value of these companies is very attractive. SETsquared's network of business angels is instrumental  in helping our member companies develop the products that will revolutionise healthcare, help us achieve Net Zero and improve quality of life – so it's vitally important that they are funded in the early stages of their development."
This second round of RAIA follows a successful pilot in 2019 which funded nine businesses across the South, South West and South Wales. This scheme is one of three in the UK to receive Innovate UK funding, alongside Northstar Ventures and Northern Angel Hub.
Here's a closer look at the second cohort to raise funds through the RAIA scheme:
Ceryx Medical
Ceryx Medical develops devices designed to help restore certain bodily processes such as heart rate and walking through the use of a chip that mimics nerve centres.
Zentraxa
Zentraxa operates a synthetic biology platform that designs, produces, and tests novel peptides, which can then be used to treat human diseases
Calyo
Calyo develops sensor technology, utilising ultrasound technology to provide perception and vision capabilities.
FSD Active
Description FSD Active develops technology for the control of vibrations in building floors without any structural modifications or additional construction materials.
WASE
WASE develops wastewater treatment systems which aim to allow nutrients to be recycled back into the environment.
Altered Carbon
Altered Carbon develops scent technology through the use of graphene, for applications such as detecting medical issues, testing systems and preventing food waste.
Aquark
Aquark Technologies develops cold atom quantum technology.
Emm Tech
Emm Tech is designing the next generation of period products with precise monitoring for personal health.
Senisca
Senisca develops senotherapeutic interventions to target the diseases and aesthetic signs of ageing.
Mailing List sign-up
Get all the fresh insights first! Stay up-to-date with all the
latest investment news, blogs and all things SETsquared.
Sign-up
Close