SETsquared's Scale-Up Programme to fuel company growth
SETsquared's Scale-Up programme will provide a range of new resources that will help high-growth companies develop innovative new products and services and scale their businesses.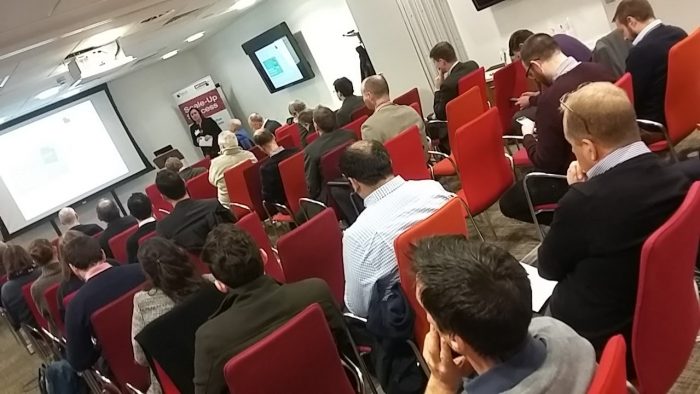 The £multi-million Scale-Up Programme has been financed by the Higher Education Funding Council for England (HEFCE) and brings together resources from across the SETsquared Partnership of the universities of Bath, Bristol, Exeter, Southampton and Surrey. The programme will provide practical support for established companies to access top university researchers for R&D, and access the investment, corporate partnerships and smart new talent that's needed to turn this into commercially viable and valuable innovation.
The Programme will play an important role in extending SETsquared Partner universities' impact on the economy of the South of England. Collaborative innovation between the SETsquared Partner universities and the region's growth businesses is well established, the Scale-up Programme will now bring new resources and focus around the region's identified economic strengths and potential by targeting companies in the sectors of digital innovation, sustainable technologies, marine & maritime, advanced engineering and manufacturing, and health and wellbeing to work with.
SETsquared's Business Acceleration Centres in Bath, Bristol, Exeter, Southampton and Surrey have long worked with scaling technology businesses and a number of these companies contributed to SETsquared's influential Scale-Up Report which identified further opportunities to help companies with the challenges and opportunities of this stage of growth.
Joe Pearce, who heads-up SETsquared's Business Acceleration Centre in Exeter, said: "The Scale-Up Programme is a powerful vehicle to further strengthen the way we work with businesses both from the established Centres, but also in areas where SETsquared hasn't previously had a presence. By bringing together ambitious, innovative and growing companies with the knowledge and resources of the SETsquared Partner universities I believe the Scale-Up Programme will help established companies to develop world-beating new products and services, and create more jobs and growth for the British economy."
If you're interested in finding out more, we have two further Business Information events taking place in Guildford and Exeter. Find out more and register
Mailing List sign-up
Get all the fresh insights first! Stay up-to-date with all the
latest investment news, blogs and all things SETsquared.
Sign-up
Close