Smart Separations Ltd receives EU funding to scale up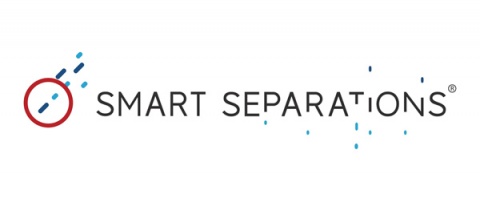 SETsquared Surrey member Smart Separations (SSL) is one of two British SMEs who will receive up to €2.5 million (£2.2m) each of EU funding for their innovative projects. The funding will help them finance innovation activities such as demonstration, testing, piloting and scaling up. The companies will also benefit from free business coaching and business acceleration services.
Smart Separations Ltd has developed a ceramic filter that can provide a more controlled, versatile, and low-cost solution for several industries, including indoor air purification. The product can be retrofitted into existing air ventilation units.
Founder and CEO Hugo Macedo and Quinton Fivelman, Business Developement and IP manager explain more about the product and their pitch in the video below:
Carlos Moedas, Commissioner for Research, Science and Innovation, said: "With the European Innovation Council pilot, we set out to support high-flying entrepreneurs with breakthrough ideas and a clear ability to create new markets. This very first group of innovators certainly has that potential."
The funding comes from the SME Instrument, which is part of the European Innovation Council (EIC) pilot. The EIC pilot was launched in 2017 to support top-class innovators, entrepreneurs, small companies and scientists with bright ideas and the ambition to scale up internationally. It brings together the parts of Horizon 2020 that provide funding, advice and networking opportunities for those at cutting edge of innovation.
The SME Instrument, the Fast Track to Innovation (FTI), Future and Emerging Technologies (FET) Open and Horizon Prizes were put under the EIC pilot umbrella, to provide a 'one stop shop' for funding of innovators in the EU.
Mailing List sign-up
Get all the fresh insights first! Stay up-to-date with all the
latest investment news, blogs and all things SETsquared.
Sign-up
Close