Stornaway.io wins Audience of the Future Award to automate Unity game creation for multiple platforms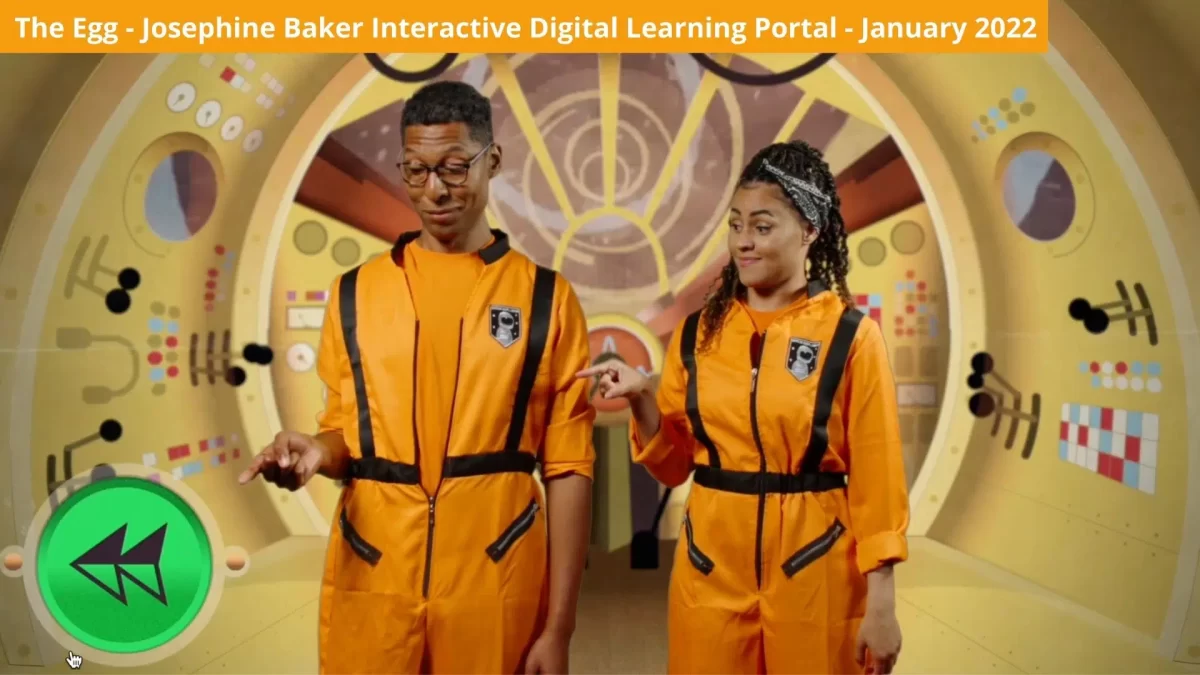 SETsquared Bristol member, Stornaway.io, has been awarded an Audience of the Future award by Innovate UK to let creators easily author interactive video stories for multiple platforms including major game, mobile, desktop, film, TV and video on demand platforms, via a simple automated integration with Unity.
Launched in 2020, Stornaway.io is an industry-leading SaaS interactive content creation platform that uniquely provides the ability for creators to gamify and personalise their story. It was created by husband and wife team, video tech inventor Ru Howe and writer and producer Kate Dimbleby, who saw the need for better tools for interactive storytelling.
The Audience of the Future award will pave the way to let creators deliver their stories direct to apps, TV, VR, game consoles, LMS and marketing platforms – including interactive films, 360 video experiences, personalised training and education.
Stornaway.io has selected immersive design studio Infinity27 in Gateshead as its Unity development partner, making the project a powerful collaboration between innovative film and immersive tech companies in the South West and North East.
The first interactive feature film created in Stornaway, "The Gallery", produced by Aviary Studios, will be released as a live interactive experience in cinemas later this year. A hostage thriller in an art gallery, set in a choice of either 1981 or 2021, "The Gallery" will be the first interactive feature film to be released in theatres as well as on Xbox, Playstation, Steam, iOS and Android.
Aviary Studios has been working with Stornaway.io to develop its workflow for delivery from Stornaway via Unity to these platforms, and will be continuing to advise Stornaway.io on this Audience of the Future project to help pave the way for future creators wanting to do the same in multiple industries.
Writer-Director of "The Gallery" and prolific interactive filmmaker, Paul Raschid, who is already working on his next interactive film, said: "Stornaway has completely revolutionised our way of working, saving time and money and allowing me to put more budget onscreen."
Ru Howe, Co-Founder and Product Designer at Stornaway.io says: "Interactive video is much more than just a video with a button on it. It's a new way of thinking about video and film, by joining up multiple clips into interactive stories, journeys and experiences. We built Stornaway.io as an interactive filmmaking platform, and it's grown to be a creative-focused production tool for all kinds of experiences in every sector – from feature films like "The Gallery" and immersive theatre productions, to product demos and tours, recruitment and training, challenges and behaviour change campaigns.
"The next phase is to enable even easier delivery of those stories to every platform natively from Stornaway.io's unique authoring tools – and we're delighted that Innovate UK has seen the power of this idea to help us move it forward."
Mailing List sign-up
Get all the fresh insights first! Stay up-to-date with all the
latest investment news, blogs and all things SETsquared.
Sign-up
Close