Successful candidates announced for the inaugural Oracle Startup Cloud Accelerator (OSCA) program delivered in collaboration with SETsquared Bristol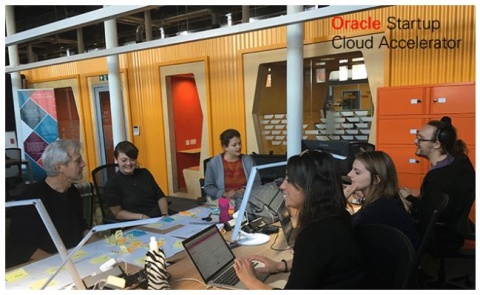 Five startups, including experts in artificial intelligence, machine learning and virtual reality, selected to leverage Oracle's mentoring, global ecosystem and customer relationships, and Oracle Cloud in this next-generation startup program, in collaboration with SETsquared Bristol.
Oracle has announced the inaugural class of startup participants officially commencing the six-month Oracle Startup Cloud Accelerator program. With support from SETsquared Bristol, the OSCA incubator offers free business support and guidance from multiple entrepreneurs-in-residence, to provide a unique framework that nurtures startup development in the forefront of tech innovation. Run by members of Oracle's research and development team, new members will have access to state-of-the-art technology, a co-working space, access to Oracle customers, partners and investors, and free Oracle Cloud credits.
Monika Radclyffe, Director at SETsquared Bristol comments
"It has been a remarkably competitive selection process so we are delighted to announce the successful candidates who have made it onto this exceptional tech startup acceleration program. We are extremely delighted to welcome the new startups and look forward to supporting their business growth."
Selected from hundreds of applicants, the five startups in Bristol's initial class were chosen from a highly competitive and diverse pool of startups. The participants include:
"We were thrilled with the initial response from the local startup community—all tremendously tenacious and all addressing big global opportunities. We look forward to working with the five innovative, talented startups in our inaugural class," said Reggie Bradford, Senior Vice President, Startup Ecosystem and Accelerator. "Already we have seen progress by bringing together collaborators from startups, customers and Oracle product development. I look forward to continuing these efforts with the vibrant group of startups in Bristol."
"Oracle opens up new opportunities for us. With compute power and accessibility via cloud we are able to scale up this really complex science technology and help solve problems in education and beyond," said Becky Sage, CEO at Interactive Scientific
The Oracle Startup Cloud Accelerator is open to technology and technology-enabled startups. Global locations include Bangalore, Bristol, Delhi–NCR, Mumbai, Paris, São Paulo, Singapore and Tel Aviv. The Startup Cloud Accelerator is working with F6S, an online network of startup founders, to generate applications for the eight new accelerator programs
Mailing List sign-up
Get all the fresh insights first! Stay up-to-date with all the
latest investment news, blogs and all things SETsquared.
Sign-up
Close