The BBC research reveals Exeter 'among best for new firms'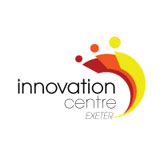 The Innovation Centre in Exeter, at one of the SETsquared Universities, has been featured in the BBC news. The report says:
'Nearly 1,000 companies out of 7,345 in the area show high growth potential, the BBC Local Growth Research by Experian shows.
Exeter Business Innovation Centre, a base for 55 firms in the city, is host to some of the most upwardly mobile small firms in the country.
The Innovation Centre offers advice and help through mentors, but firms on the site can also tap into assistance from Exeter and other universities in the region through the SETsquared initiative, like a club for companies to share information'
Read the full story on www.bbc.co.uk | Visit Exeter Innovation Centre website
Mailing List sign-up
Get all the fresh insights first! Stay up-to-date with all the
latest investment news, blogs and all things SETsquared.
Sign-up
Close