Tumelo join forces with Legal & General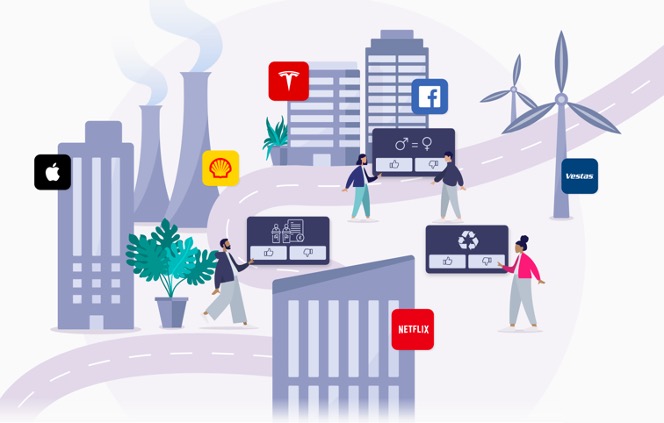 SETsquared Bath alumni members Tumelo has announced its partnership with Legal & General Investment Management (LGIM). LGIM is the first corporate pension provider to officially roll Tumelo out across their pension scheme clients.
With Tumelo's unique platform, hundreds of thousands of LGIM pension members will be able to see which companies they have in their pension. They will also have a say on issues they care about at those companies such as climate change, gender equality, and human rights.
Member opinion on issues like animal welfare at Lululemon; single-use plastic at Walmart; and human rights at Tesla, will be used to inform the LGIM team, who steward over £1.2 trillion of assets, on what matters most to its members.
The asset-management sector has been slow to adopt innovations for transparency and shareholder democracy. However, with climate change right at the top of the agenda; human rights and healthcare more prominent than ever following COVID; and a surging motivation to 'build back better', now is the time to empower everyday investors with technology. LGIM is pioneering in this regard.
Georgia Stewart, Co-Founder, and CEO of Tumelo said: "The largest companies in the world have a profound effect on the way we live our lives, and on what our futures will look like. But they are not untouchable. Where our money is invested, and how those companies are stewarded, is critically important if our society is to have a better future and if biodiversity is to survive.
"This partnership paves the way to a transparent and democratised future of asset management, where investors' voices are fairly represented and where stewardship is impact-driven and focused on the long-term. We're proud to help LGIM, manager of £1.2 trillion assets, build a world that we want to retire into."
Emma Douglas, Head of Defined Contribution at LGIM, comments: "We are harnessing technology to draw a practical picture of retirement lifestyles – and help members understand how their investments can align with their principles.
Emma continues: "Our research has shown that most members don't spend much time thinking about how their pension money is invested but once they have the opportunity to engage, they are interested in the underlying themes such as climate change, human exploitation, and fair pay. Increasingly a 'good member outcome' isn't just about building up as much as possible in the pot during the accumulation period, it's also about helping members make the right decisions and giving them the right options."
Mailing List sign-up
Get all the fresh insights first! Stay up-to-date with all the
latest investment news, blogs and all things SETsquared.
Sign-up
Close