UK's largest early-stage Investment Showcase links investors with star companies of tomorrow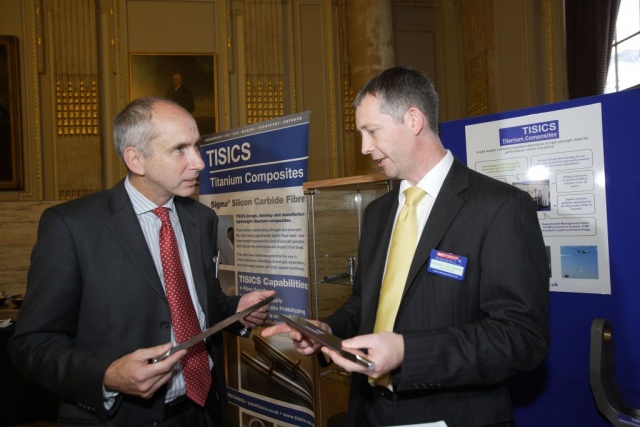 At the eighth annual SETsquared Partnership Investment Showcase, innovations from across many technology sectors were demonstrated by eighteen high-tech early stage UK companies.
The Investment Showcase was held at 1 Great George Street, London on October 12th, and attracted over 120 venture capitalists, angel investors and high net-worth individuals, the largest draw of investors for an event of this type in the UK. Graham Harrison, Partnership Director of SETsquared hosted the event.
Peter Davies, director, YFM Equity Partners said: "We are a significant investor in a number of SETsquared companies with the leading three now in the process of bringing step-change technologies into their respective global markets. The SETsquared showcase provides the opportunity to meet a high quality portfolio of early-stage companies, as well as networking with other UK investors."
The showcasing companies were excited by the opportunity and the investors they met. Mike Baker, CEO, Xsilon said: "The support of SETsquared is phenomenal – we would not have got to where we are now without them." Sandra Sassow, CEO, SEaB Energy said: "SETsquared is helping our exposure, and bringing credibility to our offering by backing us in the investment market – which is particularly helpful in this economic climate."
Graham Harrison said: "As in previous years, the Investment Showcase has given us a platform to put together some of theUK's best early-stage high-tech companies with a very large group of potential investors. This is a golden opportunity for the companies to showcase their offer to so many investors at one time. Helping support new businesses and giving them the ability to accelerate their growth is what SETsquared does so well."
The businesses were pitching for investment of between £150,000 and £4 million each. Over the past seven years participants have raised over £100 million in investment, with £9m raised from last year's event alone.
The SETsquared Partnership combines the resources of the Universities of Bath, Bristol, Exeter Southampton and Surrey to incubate early-stage technology businesses.
Mailing List sign-up
Get all the fresh insights first! Stay up-to-date with all the
latest investment news, blogs and all things SETsquared.
Sign-up
Close