Ultraleap and Qualcomm sign multi-year co-operation agreement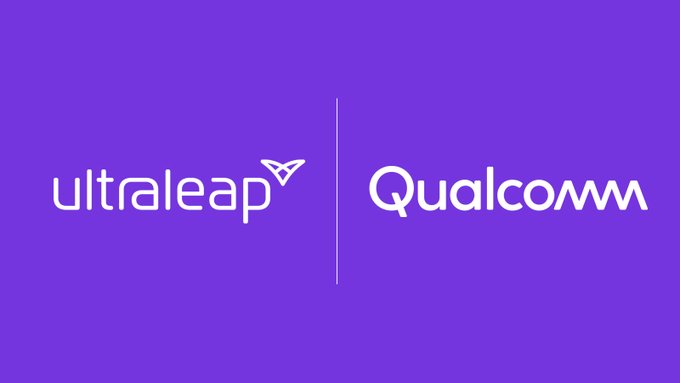 SETsquared Bristol Alumni Ultraleap has signed a multi-year co-operation agreement with Qualcomm that will see the optimisation of the next generation of hand tracking capabilities on the Qualcomm® Snapdragon™ XR2 5G platform.
Ultraleap's world-leading hand tracking and unrivalled mid-air haptic technologies allow you to engage with the digital world naturally – without touching surfaces. From enhancing 2D screens to developing fully immersive 3D experiences, Ultraleap powers natural, safe and effortless digital interaction in the increasingly connected world.
Ultraleap formed after Ultrahaptics acquired Leap Motion in 2019. With the support of SETsquared Bristol the company now employs more than 150 people across Europe, North America and Asia. It has become the first to offer the full vertical stack of software and hardware to enable spatial computing for the automotive, out of home, industrial, XR, entertainment and medical sectors.
Ultraleap's fifth generation hand tracking platform, known as Gemini, will be pre-integrated and optimised on the standalone, untethered Snapdragon XR2 5G reference design, signalling a significant step change for the XR space. The Gemini platform delivers the fastest, most accurate and most robust hand tracking and will provide the most open and accessible platform for developers.
The Snapdragon XR2 5G Platform is the world's first 5G-supported platform designed specifically for untethered VR, MR and AR (collectively, extended reality or XR). Gemini has been optimised for the Snapdragon XR2 5G platform to allow for an 'always on' experience and the most natural interaction in untethered XR.
Steve Cliffe, CEO of Ultraleap, said: "Qualcomm Technologies recognises the importance of high-precision hand tracking in order to revolutionise interaction in XR. The compatibility of our technology with the Snapdragon XR2 5G Platform will make the process of designing hand tracking within a very wide variety of products as simple as pick and place. Qualcomm Technologies is in the position to bring transformation to XR by making state-of-the-art technologies – including 5G and spatial computing – available to a broad market. We are proud to be at the forefront of this fast-growing ecosystem alongside them."
Hiren Bhinde, Director of Product Management, Qualcomm Technologies, Inc., said: "Hand tracking is becoming a table stakes feature in next-gen XR devices. True immersive XR experiences require seamless, natural and intuitive usage and interaction of the users' hand when interacting in the digital world as they do in the physical world. Ultraleap's hand tracking technology enables this seamless interaction through a natural connection between people and technology, which is incredibly important for the next generation of XR devices. We are excited to work with Ultraleap to help deliver more immersive experiences on the Snapdragon XR2 5G reference design."
Are you a tech entrepreneur? From idea to scale-up, SETsquared has a comprehensive range of programmes which will help boost your business to the next level.
View all SETsquared programmes
Mailing List sign-up
Get all the fresh insights first! Stay up-to-date with all the
latest investment news, blogs and all things SETsquared.
Sign-up
Close