University of Bath Innovation Centre's record breaking results show why SETSquared is Global Number 1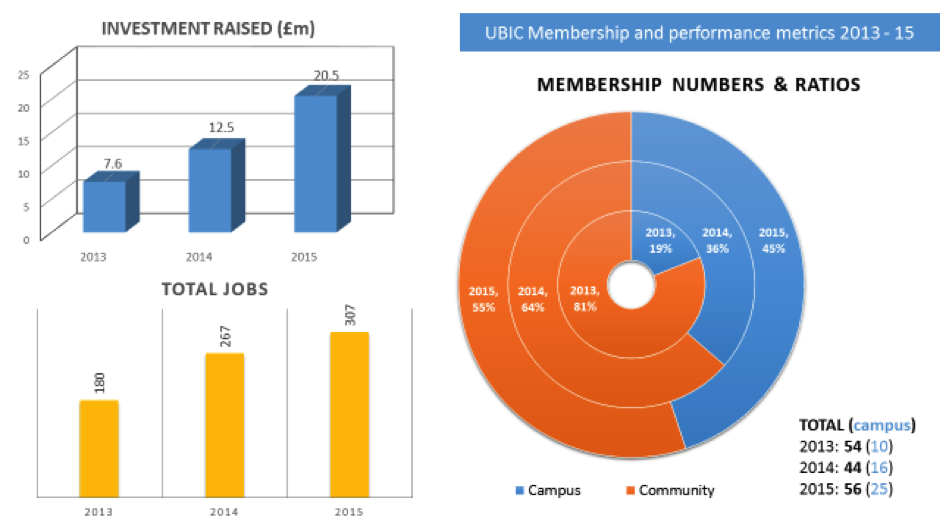 2015 was another great year for enterprise at the University of Bath Innovation Centre (UBIC) where member start-up and high growth tech companies have raised over £20.5 million in investment; a marked increase from the £12.6 m that was raised in 2014. The Innovation Centre is part of SETsquared, the enterprise partnership of the universities of Bath, Bristol, Exeter, Southampton and Surrey, which was recently recognised as the best performing university business incubator in the world.
Since its inception 11 years ago SETsquared has worked with more than 1,000 high-tech start-ups that have raised over £1bn in investment. Successful companies who have been supported by the Bath SETsquared at the Innovation Centre in the last year include Zynstra, Green Running, Memberoo, Industrial Phycology, Smart Antennae, Move GB and many others, all raising significant investment and creating jobs and wealth for the city region.
Ali Hadavizadeh, Deputy Innovation Centre Director released the figures as part of the annual end of year review for the centre stating;
"We are delighted to be able to announce a significant increase to the amount raised by our member companies this year – it has surpassed all expectation and is testimony to the hard work put in by the entrepreneurial founders and their teams who strive to grow their ventures on a day to day basis. The ability to attract investment is an endorsement of this effort and often takes a huge amount of commitment and perseverance. We are privileged to be here to support these companies. "
The results are also seen as a good endorsement for the SETsquared incubation framework by many of the entrepreneurs that use the centre either as resident or virtual members. One of the companies that contributed to the total amount raised was EZ Education; a star performing start-up company in the education technology sector with their leading personalised learning platform; Doodlemaths. Co-Founder Tom Minor thanked the business support team at the Innovation Centre stating;
"I cannot imagine starting a business without the kind of support that UBIC has provided, it continues to be an enormous help to us as we evolve into the growth stage of our venture."
Mailing List sign-up
Get all the fresh insights first! Stay up-to-date with all the
latest investment news, blogs and all things SETsquared.
Sign-up
Close